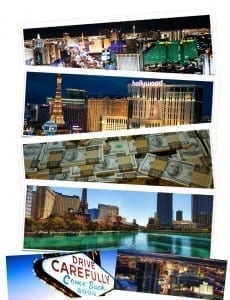 Facebook Timeline Banners for Las Vegas
Las Vegas Photos for your Facebook Timeline Banners
Put a little Las Vegas on your Facebook Timeline banners. The pack includes 26 images from your favorite locations in Las Vegas - The Strip, Downtown, restaurants, clubs, resorts, and maybe a few spots you didn't know about. All photos are perfectly sized and ready for your Facebook Timeline Cover. All you need to do is upload the cover photo you want to use to your Facebook Timeline banners. When you're ready for a change, there are plenty of other options to keep your Las Vegas fix alive.
All pictures come with two versions. You can apply the photo by itself or switch it up by choosing another version with a frame for a unique appearance. All of the Facebook Timeline banners here are original images by William Beem - no images swiped from the Internet and no visible watermarks.
The Las Vegas Pack comes in a compressed ZIP file with two folders including 26 unique images - either with or without a frame - for a total of 52 image files.
Skyline View from the Stratosphere
Skyline view from the House of Blues Foundation Room
Skyline view from the Paris Eiffel Tower
Skyline view from the Mandarin Oriental Skybar
Different views of the Bellagio Fountains
$1 Million Dollars cash
The Las Vegas Sign
Crazy Girls statue
Neon lights on Fremont Street
Frankie's Tiki Bar
Pink Taco at Hard Rock Hotel
The Bellagio Conservatory
The Palazzo Atrium
The Peppermill
The Grand Canal in the Venetian
and more!
Updating...