Black Friday & Cyber Monday Deals
Being an online entrepreneur has expenses, but there's no reason you shouldn't get as much value for your money as possible. Black Friday is a great time to get discounts on the tools and services needed to build your platform and serve your audience.
This collection of Black Friday deals includes tools that I know and use, so they're easy to recommend for your needs.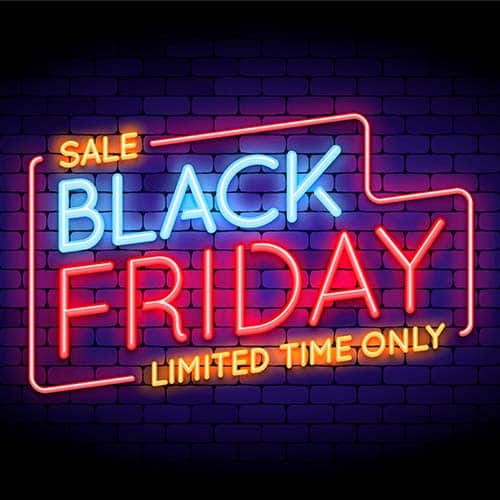 [cboxarea id="cbox-dNvbquWXyUyMUj0V"]
Cloudways Web Hosting
GET 40% OFF for FOUR MONTHS
Shared WordPress hosting just doesn't cut it for running a business. You need more resources to power your memberships, courses, coaching, and performance. That means using a Virtual Private Server (VPS).
I use and recommend a Vultr High-Frequency host on Cloudways. You can start inexpensively for $13/month and get blazing performance. As your needs grow, adding more resources to your server or firing up another server is easy.
Cloudways offers the best combination of price, performance, and ease of management.
BEST WordPress Themes for Entrepreneurs
Get a LIFETIME DEAL on BuddyBoss
The BuddyBoss theme and platform are perfect for hosting memberships, courses, and community on WordPress. It's popular and integrates with many other WordPress plugins, like LearnDash, Wishlist Member, and FluentCRM. You can even get a mobile app created for your iOS and Android customers based on your website.
Save 40% on Kadence Themes & Bundles
Not every business needs a community site like BuddyBoss, or perhaps you want your main website to operate independently of your community site. Good idea!
Kadence is the best WordPress theme I've seen in a while, and there's some stiff competition. You can easily customize and craft your website using Kadence Hooks and custom headers & footers. Those features let you deliver the right message to your visitors interested in a specific topic.
Kadence has a 40% discount for Black Friday, and there's also a LIFETIME DEAL if you want to pay once and get all the future updates without paying again.
CRM & Support Tools
Save up to 40% off FluentCRM
FluentCRM is a WordPress-based CRM tool that allows you to manage customer relationships and send emails without the expensive price of Software as a Service tools. Connect with the FREE Fluent SMTP plugin and you can use something like Amazon SES to send 1,000 emails for ten cents, instead of paying 1,000 times the price (or more) with some email service providers.
I have an entire playlist of tutorials for FluentCRM on my YouTube channel to help you get up to speed quickly.
Get the BEST Price for Fluent Support with a LIFETIME Deal
Fluent Support is a customer support tool from the same folks who brought us FluentCRM and Fluent Forms. It's currently available for a LIFETIME DEAL, which means you buy once and have no further annual payments. Yet you still get all the updates as they come out.
If you're supporting customers or members, you need a support ticketing system like Fluent Support to help you manage and serve all of their incidents, problems, and feature requests.
You purchase Fluent Support for a site, not by payments per agent (like most SaaS support systems). It's an incredible saving for the long run.
The LIFETIME DEAL for Fluent Support won't last forever, so get it before they switch over to annual payments.
Save Up to 40% Off Fluent Forms
Fluent Forms is the most versatile form builder for WordPress that I've ever encountered. Not only does it have multiple types of fields, but it also does calculations and accepts payments from different services.
One of the coolest features is the ability to create Conversational Forms, like TypeForm, which guides your visitors through an easy-to-understand conversational method that asks one question at a time and creates more engagement.
You can choose either an Annual subscription or a LIFETIME DEAL.
Membership Plugins & Services
Wishlist Member is 50% Off for Black Friday
Wishlist Member is one of the oldest and also one of the best membership plugins for WordPress. Don't think that it only handles memberships, though. I use it for my courses on the BuddyBoss platform in conjunction with LearnDash.
The Wishlist Member philosophy is to do what they do well -protect content and control access – and then leverage integrations with other best-of-breed plugins and services that allow you to create the perfect solution for your customers.
As a Bonus offer, anyone who purchases Wishlist Member from my link gets a free course called Members Only. That course shows you all of the features and benefits of Wishlist Member so you don't have to struggle to get started. Just send your invoice number to me on the Contact page of this site so I can confirm your purchase with Wishlist Member.
LearnDash is 50% Off for Black Friday
There's never been a better time to create and sell access to an online course. The last year has not only seen more people buy courses than ever, but more vendors offer course offerings than ever before.
LearnDash, the original and best WordPress LMS plugin, has been in the game forever, making it easy for people to create and launch online courses. And this weekend you can get their plugin for 50% off.
This is a deal they offer new customers once a year – from Friday to Monday. They won't do extensions, or crazy Christmas deals later. This is your one shot.
So pick up a copy and start building your online empire right away.
SEO Tools
Get SurferSEO for a 30% Discount
SurferSEO is an AI-powered content optimization tool. You can research your keywords, create an article outline and write with guided tools that help you rank on search engines for your keyword.
Use Surfer to get an eye on the top-ranking competitors and beat them at their own game. SurferSEO integrates with Jarvis, an AI-powered writing tool, and other editors to make your content creation fast and easy.
Save 30% on the tool that the professionals use to ensure they rank in Google so their audience can discover them.
Biggest Discount Ever for Link Whisper – $30 Off!
Link Whisper is a WordPress plugin that helps you optimize the internal linking of articles, find and fix broken links, and increase your ranking on search engines.
A good internal linking structure helps both visitors and search engines understand the structure of your site and find related content. Those links create a customer journey that can ultimately lead to the conversion you want while helping search engines recommend your articles to potential visitors.
Use the code BLACKFRIDAY on checkout to get your discount.
WordPress Plugins
Automate WordPress – It's Like Zapier for Your Plugins
Uncanny Automator is the workhorse inside of WordPress. It helps integrate various plugins that weren't designed to talk to each other, sort of like Zapier inside your WordPress site.
Use Uncanny Automator to update Wishlist Member, LearnDash, FluentCRM and dozens of other WordPress plugins to save time instead of making manual changes when you onboard a new customer or when someone completes a course. There are tons of triggers and actions.
Get up to 50% discount with Uncanny Automator by clicking the link below.
WP Rocket – The BEST WordPress Caching Plugin
WP Rocket is the easiest caching plugin to use for WordPress. Believe me, I've tried most of them and this one just provides superior performance with a friendly user interface.
Get blazing fast speeds with an intelligent plugin that automatically recognizes other technologies, like Cloudflare, Varnish, and more. Even if you just install and activate it without any other configuration, you'll have a site faster than 80% of other WordPress sites.
That's great for your Core Vitals score that Google uses now as a ranking signal.
Save up top 60% Off OptinMonster Until Midnight on Black Friday (EST)
This offer is only available until Midnight on Black Friday, but it's a great deal. Get 60% off the most popular and effective email option form builder.
Choose from dozens of templates, integrate with most email service providers and start building your list. You can embed forms, use slide-ins or exit intent popups. I think OptinMonster does it all.
Note: I recommend FluentCRM and it doesn't have a direct integration, but they're support team showed me how to integrate the two with their MonsterLink technology and I can share that info with you, too.
Save 65% Off MonsterInsights until Midnight on Black Friday (EST)
MonsterInsights is my favorite Google Analytics plugin for WordPress. It shows your analytics at a glance, offers detailed reports, and shows you where to optimize your performance with A/B testing.
This plugin is easy to use and make complex information accessible at your fingertips to help you grow your online business. There isn't much time left for this Black Friday deal, so take advantage before it ends.