INTRODUCING
Website Conversion Academy
The most comprehensive course that teaches non-technical people how to create a high converting website.
This newly updated course is the only one of its kind that shows you how to create your WordPress website like a pro.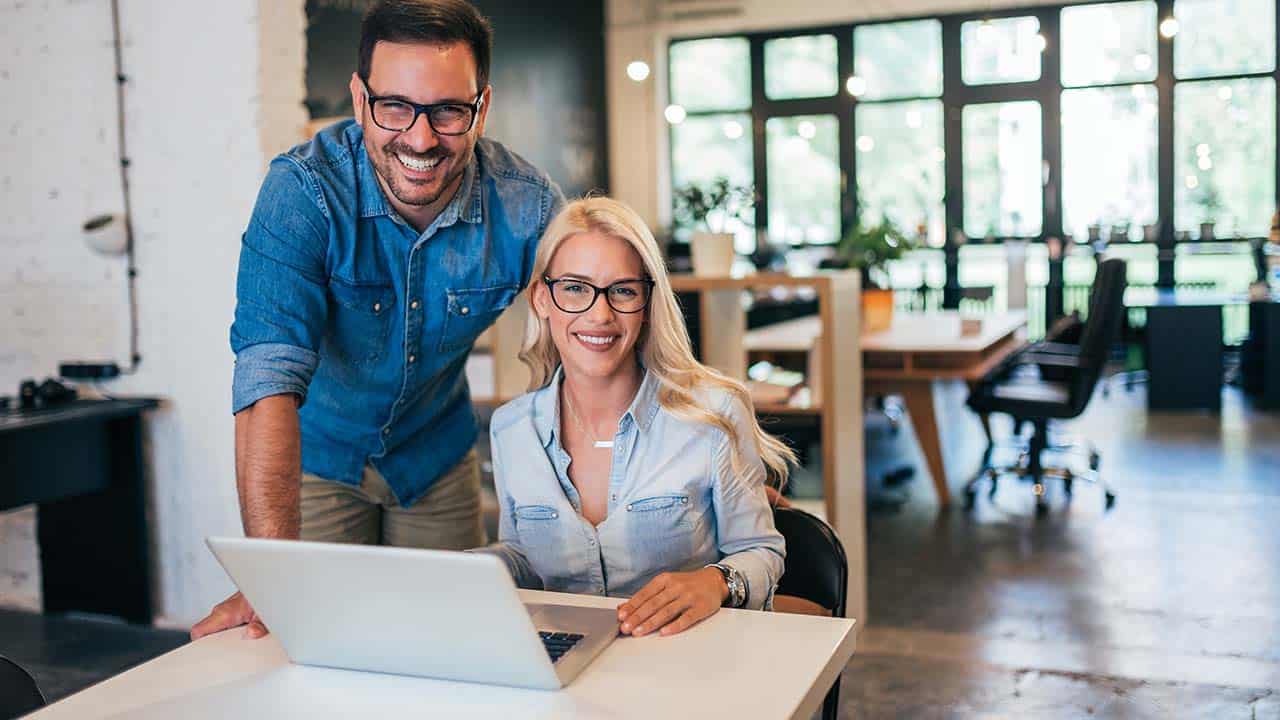 Before I tell you all about the program, let me tell you who it's really for…
Website Conversion Academy is for people who dream of starting their own business. They realize there's no future in trading time for money and they're ready to build a website to serve more people, make a lot more money, and work from anywhere they want.
It works if you're…
Website Conversion Academy gives you the tools and knowledge to support you on your journey to creating and launching a high-converting website.
Let me prove it to you!
By the end of this course, you will…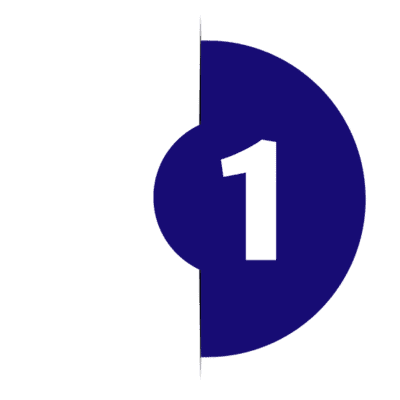 Create a Trusted Business
You'll learn how to implement trust factors on your website and in your business that both visitors and search engines value.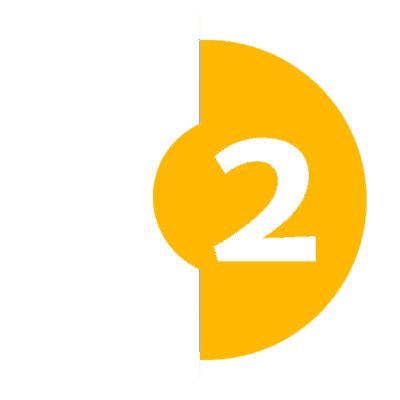 Map Your Customer Journey
Discover what your potential customer is thinking, feeling, and doing so you can craft messages that resonate with them.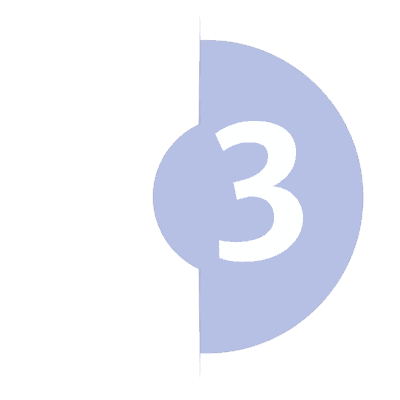 Gather Your Resources
Plan before you start so you know which tools work for your website, and you'll also create a lead magnet to attract people to your email list.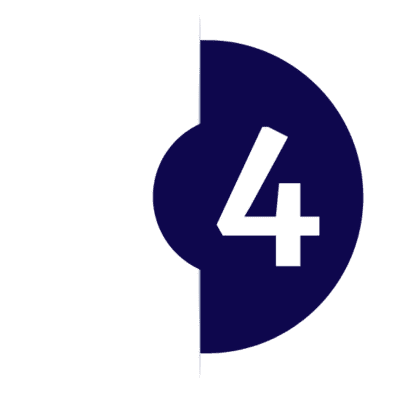 Assemble Your Website
Building your website is much like an assembly line; you'll learn how to get everything in the right place and work the way you want without ever having to write a single line of code.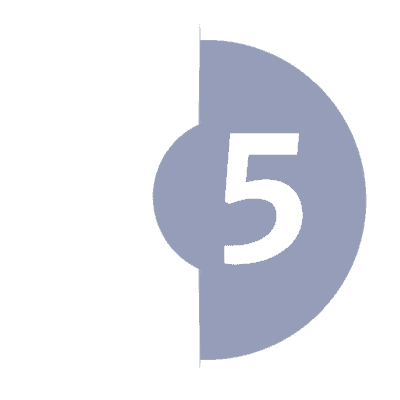 Drive & Convert
Everything you've done so far has built up to this point. You can drive relevant traffic to your site and start selling. You'll learn what emails to send and how to write them for those who need a bit more nurturing.
The most important thing…
Website Conversion Academy gives you the confidence to earn consistent, stable revenue and make the smart decision to stop trading time for money and have the freedom to decide where and when you work, and who you serve with your business
eCommerce is Growing Every Year and is Projected to Keep Growing
You want in?
FTI Consulting report predicts that U.S. online retail sales will reach $1.14 trillion this year, up 10% year over year. Annual e-commerce growth through 2025 will still be more than double the rate of store-based sales growth.
People are increasingly researching, shopping, and buying online. That creates an incredible opportunity to start a high-revenue business with low startup costs.
Will you be part of the trend, or will you continue to work for someone else?
Website Marketing is BIG Business!
Earning customers is part of any business. That's why we teach you how to reach your audience using different strategies so you can have revenue growth rather than a stagnant salary.
Website Conversion Academy helps you realize your business potential from start to finish by helping you create more than just a website: We show you how to create a sales engine with the right message so your potential customers think you're reading their minds and that you understand their problems they want resolved.
Suburbia Press can teach you to create a
high-converting website
Most websites fail to make many sales.
At Suburbia Press, we teach non-technical small business leaders how to easily create & implement an amazing website at an affordable price so you can stand out from your competitors and get more leads that turn into customers.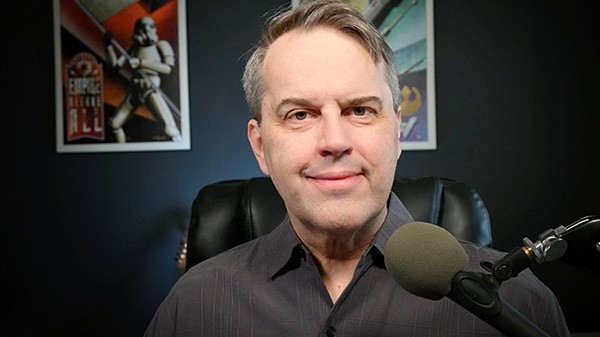 Hi, I'm William!
I've been developing websites since 1998, and I've made every mistake possible
I say that because you learn more from your failures than your success. I started with tools like Microsoft Frontpage and Dreamweaver. It was horrible!
Thankfully, WordPress came out a few years later and changed the game. It put website creation within the reach of the common person and opened the door for building online businesses for the masses.
I worked in the IT field for many of those years, where I honed my engineering background to develop systems and processes that the pros use to create new systems. A high-converting website is another system you build just to market your product or service.
I'll show you how it's done.
Here's What's Inside of Website Conversion Academy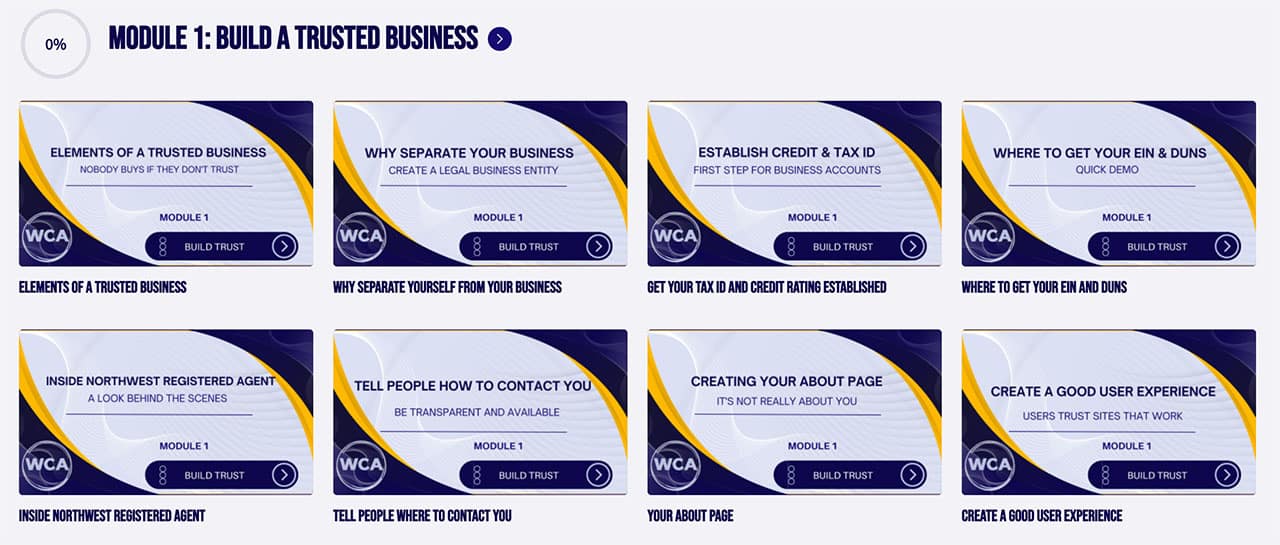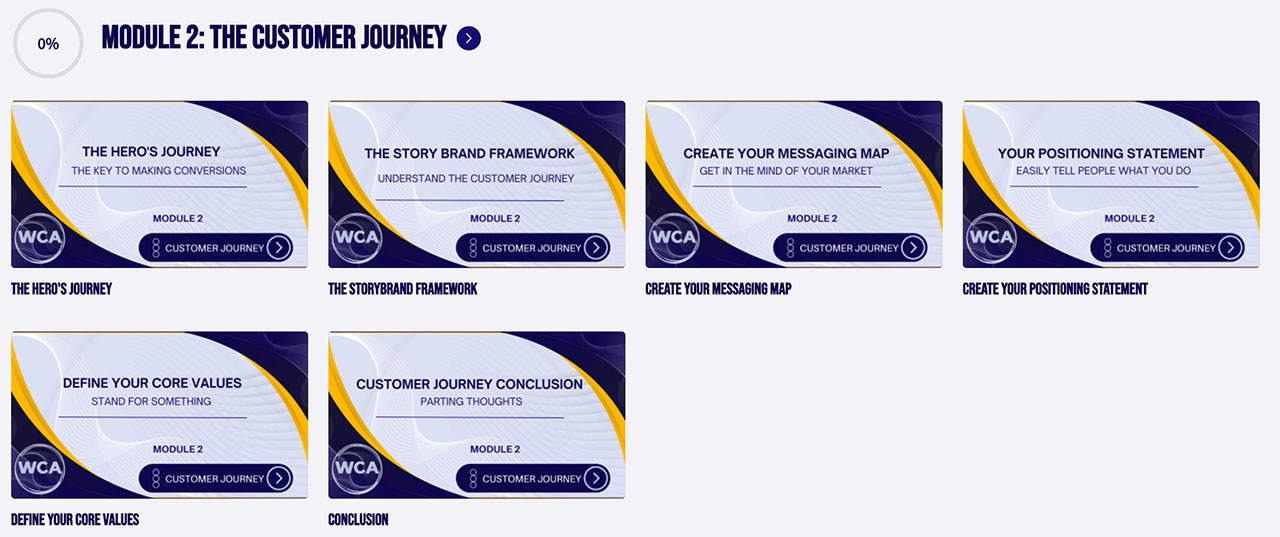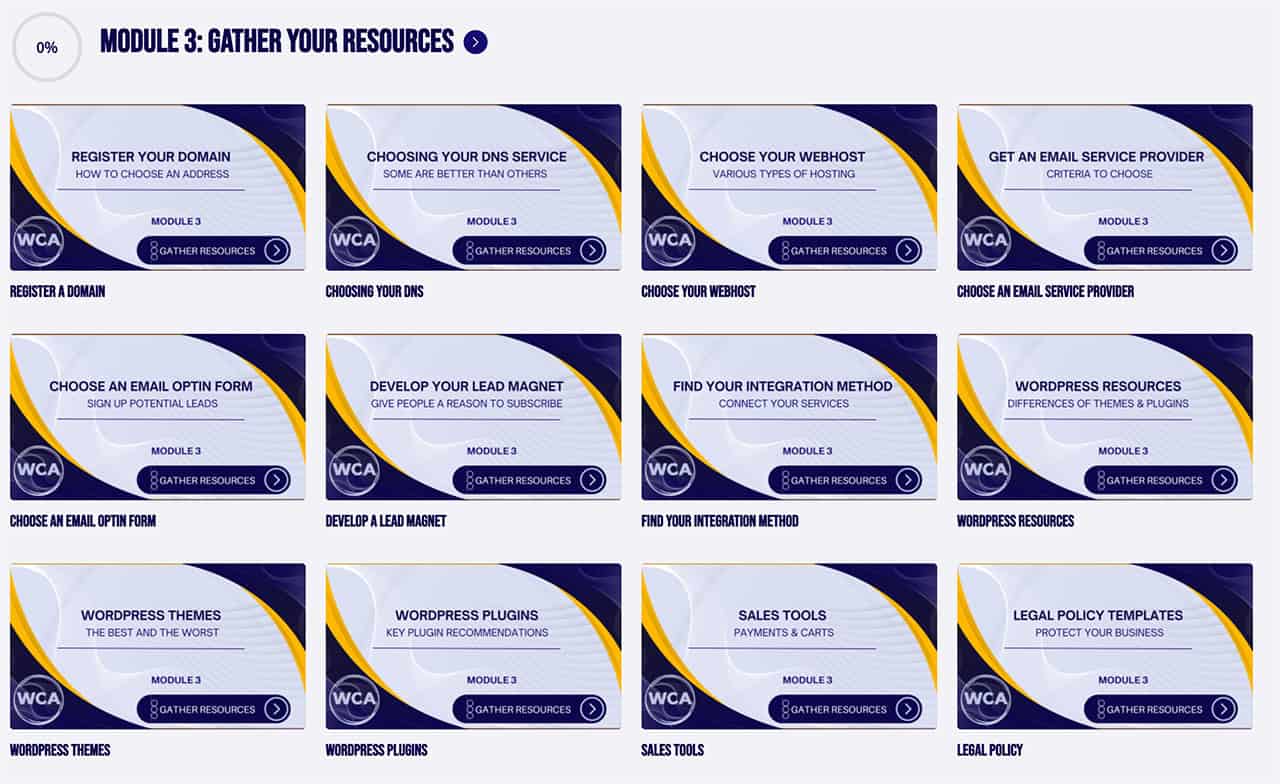 Module 4: Assemble Your Website (3 sections)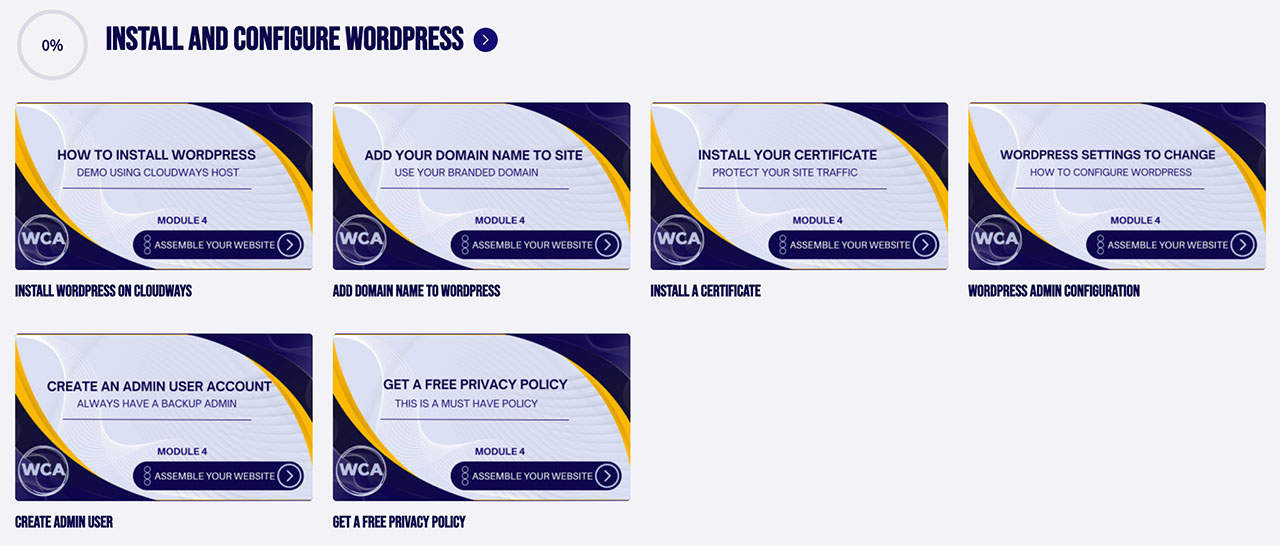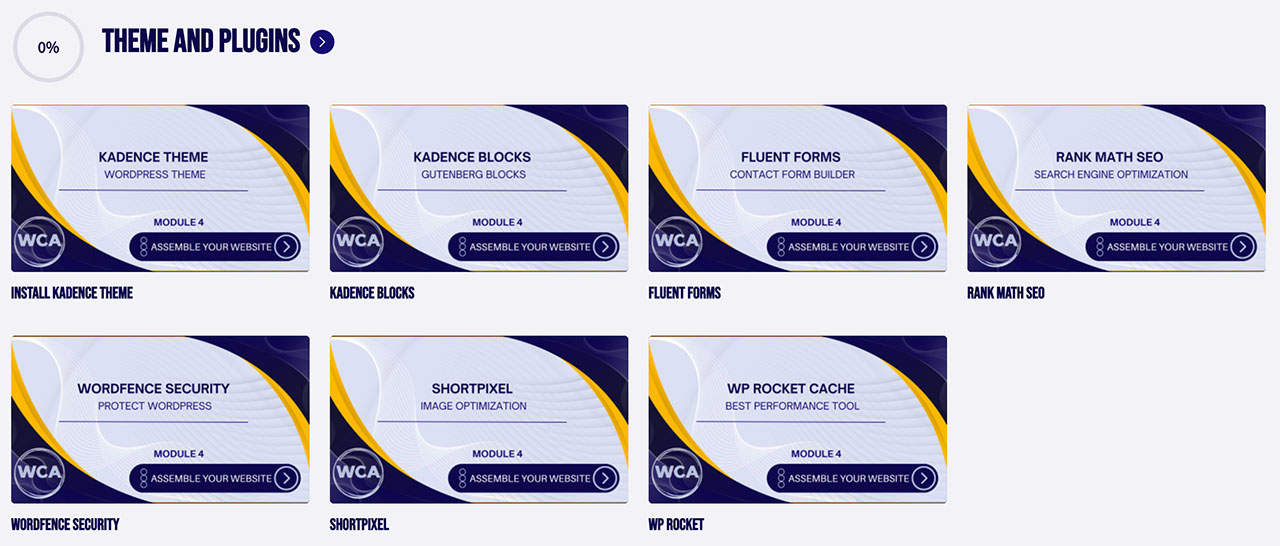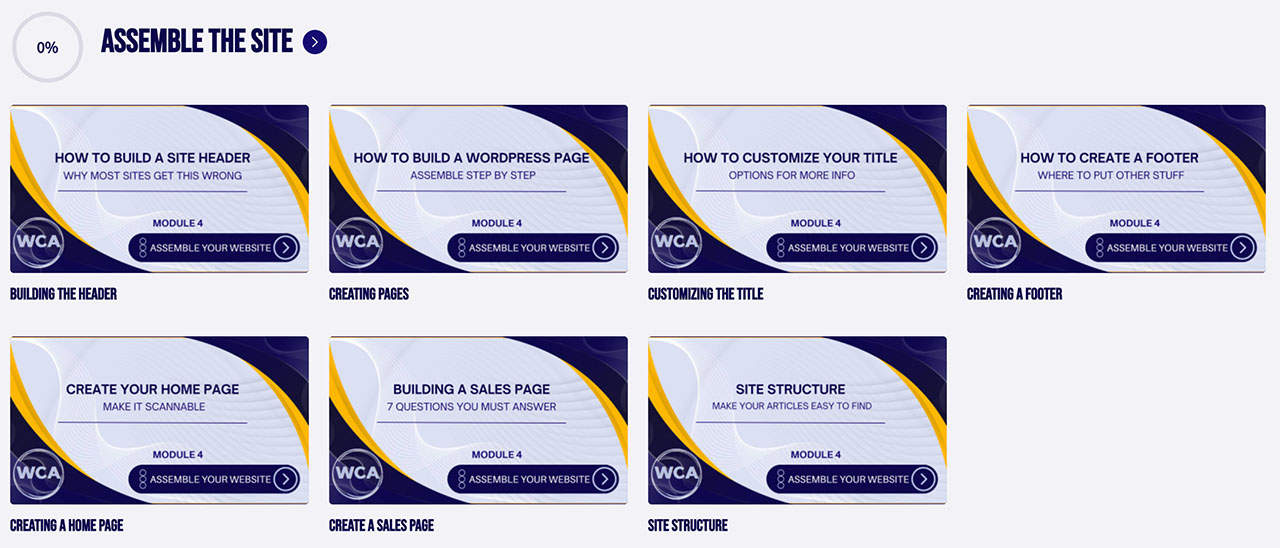 Join Our Community
Unlike many other courses, you aren't left alone to work your way through the material. We understand that questions arise and want to help you succeed.
That's why we also created a community to pair with the course. In addition to the discussions in the community, we also have monthly live calls to discuss your concerns, changes in the marketplace, new ideas, and more to help you succeed.
7 Day Free Trial
You get full access to the course material for 7 days without any charge to your credit card. If you're happy, do nothing and your payment gets processed after the free trial is over.
If you decide to leave (though we hope you won't), you are in full control with a Customer Hub to change your payment info or cancel.
Once the trial is over and you become a paying member, we'll grant your access to the Website Conversion Academy Community so you can participate and join the live calls.
You do have options, but only one makes sense
If you think about all the other ways you can learn to create a website, you're not without options. You can spend time on Google and YouTube looking for tutorials. However, trying to organize a lot of different lessons from different sources can waste time and be confusing.
You can pay a developer thousands, or tens of thousands, of dollars to create your website. Of course, you won't know how it works or how to maintain it. That means you may end up paying even more to the developer for a maintenance package to keep your website running.
Also, those options aren't going to teach you anything about how to build a trusted business, understand the customer journey and how to market to them, or even how to promote your website and convert visitors into leads and customers.
I mean, you can try all of those things if you want, but I'm pretty sure that none of them give you a free trial before you ever get charged.
Website Conversion Academy Does All That!
I understand you may have been burned by flashy promises before, but I want you to know this…that is not who I am.
I pride myself on my integrity and reputation. I've been in this field for over 20 years, and even longer in the IT industry working for Fortune 100 companies and building systems for them. I stand firmly behind everything that I offer in my business. The same goes for your investment in this course.
Let's Recap What You Get Inside
Website Conversion Academy
Website Conversion Academy and All 5 Modules
You'll get the Website Conversion Academy course and all 5 modules and 52 lessons to show you how to build a trusted business and high-converting website.
This is your roadmap to success, even if you're just starting out and have no experience developing a website. This isn't just another course, it's an immersive experience to teach you how to reach your business potential.
Exclusive Discussion Group
Join people just like you who are making HUGE progress building their business dreams and succeeding.
Regardless of where you are in your business, you'll find amazing people to connect, learn, and grow with.
Monthly Student Calls
I promised you wouldn't have to do this alone, and that's why I show up every month to answer your questions and discuss any issues with building your marketing engine.
We discuss everything related to the five modules and more if it helps you build and launch your high-converting website.
$1,091 USD Value
$497 USD
If you have any questions about the Website Conversion Academy course, just email us.
We're happy to help: [email protected]
Try Website Conversion Academy for 7 Days Risk Free
We offer a 7-day free trial for Website Conversion Academy. If you're not satisfied for any reason, you can cancel before you're ever billed. No waiting for a refund because you won't be charged until the trial period ends.
AND GET THIS INCREDIBLE LIMITED TIME BONUS OFFER!
Would you like to combine Website Conversion Academy and HDWY+ Membership at a lower price? Here's how you can do it.
If you choose the HDWY+ Membership Annual price, we'll include the entire Website Conversion Academy course. That's only $73 more than the full price of the course.
You can access the course as long as you are a HDWY+ member. Get the best of both worlds to help you create and support your high converting website. This is the best price we've ever offered, but it won't last forever.
Why You Deserve a Successful Business
A recent study shows that there are 218.8 million online shoppers in the US in 2023 spending an average of $5,381 per person. They expect that number to continue growing in 2024 and beyond.
That means that creating a profitable website (RIGHT NOW) is a really good idea!
Employers no longer value loyalty anymore. Raises are meager. They'd rather hire externally than promote from within. There's no gold watch when you retire.
It's up to you to guarantee your own success, and that's why you need to go where the money is — online — to share what you know or sell the product or service you have to offer.
Your audience is busy Googling for solutions to their problems. Solutions you know and can share to alleviate their pain and frustration.
There has truly never been a better time to get in on the action and help the people searching desperately for solutions that YOU have.
Maybe you don't feel like an expert. No one ever did until they realized they knew something or could teach something the other folks wanted.
Website Conversion Academy was created to carefully show you all the aspects of creating a profitable website, attracting qualified leads, and converting them into customers so you can help the people who need you.
No more waiting and procrastinating. No more excuses. You can create the life you want while also helping others overcome their problems.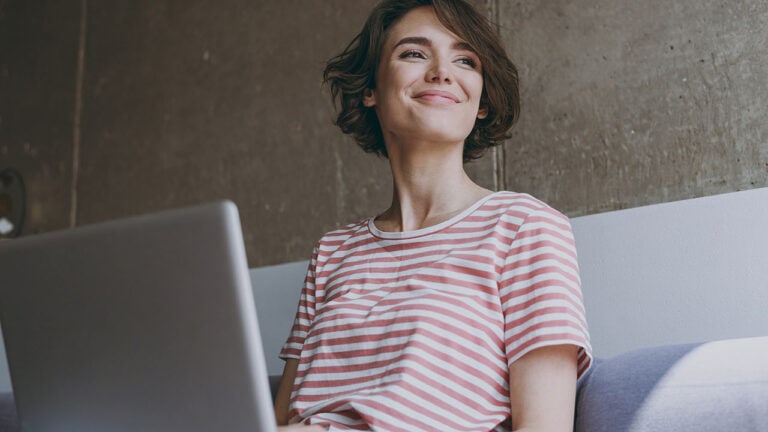 Want to Know Who Makes it in Online Business?
It's not the smartest, talented, expert entrepreneurs or even the most technical people. Instead, it's the people who are willing to try, fail, and get back up to try again.
That's because they're committed to building a business and life based on what they value most.
There's Room For You to Earn More Revenue
I created this course for you, and I won't disappear once you register. I'll be right there with you in our community to answer your questions and help you succeed.
I can't wait to meet you inside Website Conversion Academy and cheer you on to your success!