There are many small business tools needed to run a successful online business and the most important ones include:
Online businesses need online support systems to manage customer interactions, such as online chats and phone calls. This is a challenge because the online business needs to provide the same level of service as if it were in an actual store or office building.
The online business also needs to track all online interactions so that they know what customers want and how well their service is working. Customer relationship management (CRM) software helps by organizing information about each customer into a database that can be used for analysis.
These data points include everything from purchase history and contact details to billing and shipping information, which allows the online business to customize its services for individual customers according to their preferences.
This way, when someone has a question or complaint about something he or she ordered at your website, your customer service staff will already have a lot of information about that person and their order.
You don't always know what you need when planning your business, but experience generally guides you in the right direction.
What is a Small Business Tool?
Online Business tools for small businesses are software and services that help perform business operations and enhance site performance.
These cover a lot of key areas of a business, such as bookkeeping software, marketing tools, project management, communication tools, email marketing, and managing business processes.
Small businesses need the same business tools as larger operations, but not on the same scale. That's because small business owners face all of the same operational issues that larger organizations face.
The difference is that you may wear all the hats, like customer support, inventory management, task management, project planning, marketing, and many more issues that need attention.
Business tools help you manage all of these areas and more so that you can focus on your business operations.
One of the big advantages of using business tools is that they are often customizable to fit the specific needs of your business. You can find software that integrates with the other business applications you use, or you can find an application that can be easily customized.
This gives business owners complete control over how business tools are used in their business so that they don't feel like they're using a "one size fits all" business package.
Why Small Businesses Often Avoid Investing in Tools
Many people start an online business because they believe it requires minimal investment in order to produce revenue. They start looking for free business tools, and the idea of minimal investment becomes a hunt for a free tool for every purpose.
The problem is understanding assets and liabilities. An asset is something that makes you money and a liability is something that costs money. You have to spend on both, but what do you get in return for that money spent?
It's true that the comparative costs of a small business that operates solely online are much less expensive than a brick & mortar business. That doesn't mean an online business doesn't require investment.
A small business is still a business and it has operating costs. An online business tool that helps you drive revenue should come with support and continuing development. You likely won't get that from many free business tools.
A lot of free tools end up unsupported and eventually outdated because the developer can't keep providing service & support without earning any revenue.
Small business tools that help you earn revenue are places where you should expect to make investments that are part of your business plan and operating expenses.
You need to be honest with your self-evaluation if you're ready to engage in a small business. Do you have the initial capital to keep your business operational while you're building and working toward profit?
Rough estimates of profitability to sustain a full-time business without additional capital run about two years, and perhaps more.
Trying to scrape together viable online business tools using the best free business tools is a hard way to go. You're going to have limited options with a free website builder on free hosting with some downloads stored on Google Drive.
Payment providers charge for their services, so it's going to be difficult to sell something even if you use free file sharing services. Courses require learning management software, and that also has a cost. Using service providers occasionally provide a free trial or a limited version, but the best online business tools come with a price.
Before you jump into a business and slap Google Ads all over your site, spend some time thinking about who you serve and how best to serve them. That helps you determine which online business tools you need for your small business so you can develop a budget.
How to Choose the Right Small Business Tools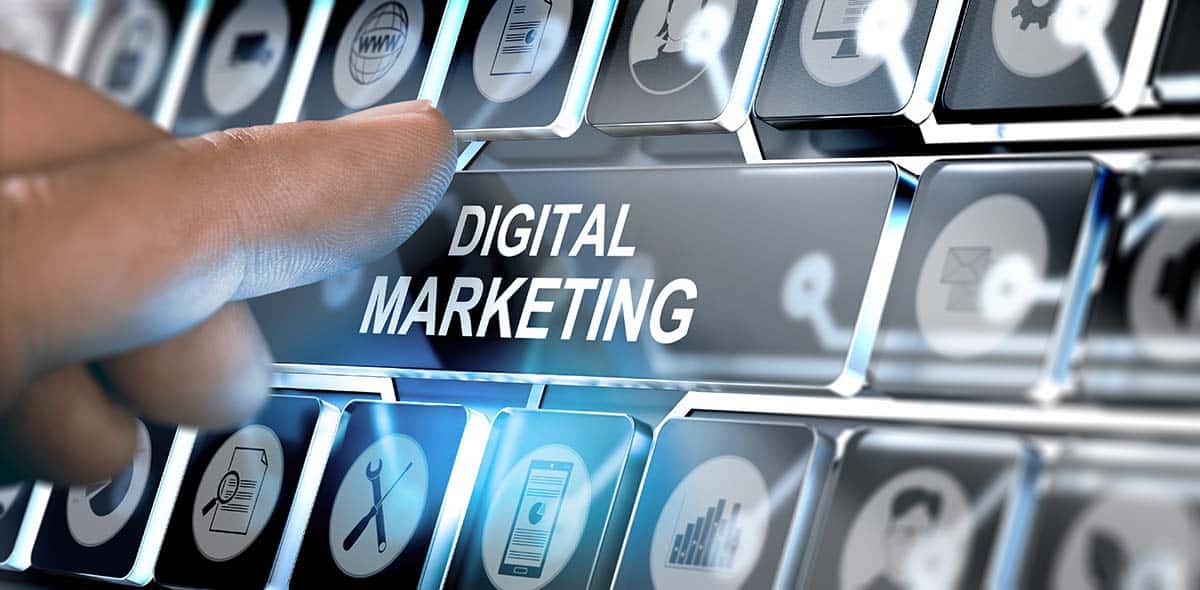 There are several options for everything you need, and it's often a challenge to find the best online business tools.
The key isn't stored within reviews that rank the top online business tools, but rather in understanding the details of what is best for your business. Some of the tools that win awards were designed for different businesses other than yours.
Don't buy things that you don't need or won't integrate with your other small business tools. Here are some considerations before you invest in online business tools.
The best small business tools are the ones that serve your business, which may not be the ones that win awards or serve other business owners. Craft a set of small business tools that serve your business. Make sure you understand how each tool fits in your technical stack and your budget.
Should You Use Self-Hosted or Cloud Services?
One of the biggest decisions that small businesses face is whether to use a self-hosted solution, like WordPress, or use Software as a Service (SaaS) tools that operate across the internet to provide services for your business and your customers.
The truth is that both methods have merit, and you need to carefully consider your decision for each tool.
1: Budget vs Technical Issues
Many small businesses are on a tight budget, so a self-hosted approach is often more economical to implement. It's a good way to save money.
On the other hand, self-hosted systems put the burden of supporting the website on the small business owner and some people without technical experience shy away for that reason.
Online tools take care of the support issues to keep the service running, but they're often very expensive. SaaS tools often have limited capabilities and require outsourcing tools for different services to other providers.
For example, consider an online course service like Teachable or Thinkific. They provide a rudimentary service to deliver courses and offer a simplistic payment system. If you want to create bundles or funnels to increase your revenue, then you need a separate shopping cart system, like ThriveCart, to handle bump orders, upsell, or downsell offers.
You'll pay a large sum to Teachable to handle the service in exchange for avoiding the support and some integration issues.
2: Integration Issues
The merit of going entirely self-hosted is that the tools you choose likely have a good path to integrate and share information.
If you use a WordPress host that includes WooCommerce, LearnDash, FluentCRM, and Fluent Support, then you can have a lot of information about customer interactions and sales.
Fluent CRM and Fluent Support integrate with WooCommerce and LearnDash (and other WordPress tools). When you pull up customer records in FluentCRM or look at a customer's history in Fluent Support, that tight integration with WooCommerce or LearnDash shows up so you can make decisions in one place.
If that kind of integration outweighs the support issues and hosting requirements, a completely self-hosted environment could be right for you.
Yet it's equally valid not to put all your eggs in one basket. You may want to have a SaaS shopping cart service and online learning management system so that your services keep running for your customers if your WordPress site fails for something like a plugin conflict or Denial of Service attack.
Neither answer is wrong. It's up to you to determine exactly what is best for your small business operations.
3: The Hybrid Approach
There's no rule that says you have to choose one way or the other. Suburbia Press uses a hybrid approach. Some of our systems are self-hosted in WordPress and others are online tools used for shopping carts, video hosting, and learning management systems.
A great tool is something that works for your benefit without causing more problems than it solves.
No tool is perfect. Get used to the idea of making compromises. We recommend making a list of Pros and Cons for each business tool you need. Check out the alternative options. Then decide which one has more benefits than drawbacks for your small business.
That's how you find the best business tools.
Online Business Tools
The problem small business owners often face is that nobody tells them what they need to succeed. There's a lot of trial and error, and Suburbia Press is no exception.
We've tried using different business tools and the list below includes a description of their purpose and also our recommendation where we have the experience to share.
1: Shopping Cart System
A shopping cart system allows customers to purchase items from your online store. The shopping cart system stores the customer's purchase information and forwards it to the payment provider for processing.
When evaluating a shopping cart system, consider how well it helps you make more sales than just the item that a customer selected. A good funnel during the checkout process can entice the customer to buy a bump order, an upsell, or an alternative downsell.
A bump order is an additional purchase made by a customer during the checkout process. For example, you might offer a customer the chance to buy an ebook after selecting a physical book.
An upsell is an additional purchase made by a customer after they have added an item to their shopping cart. The upsell offer is usually more expensive than the original product.
A downsell is an additional purchase made by a customer after they have added an item to their shopping cart. The downsell offer is usually less expensive than the original product or the upsell offer.
Your funnel may offer multiple attempts at an upsell or a downsell. Just be wary of overwhelming the customer with additional offers, or they may just leave without any purchase at all.
There are many shopping cart systems available. It is important to select one that meets your small business requirements and integrates well with your website and any other services you use.
Suburbia Press recommends ThriveCart
2: Payment Provider
An online business needs a payment provider to process transactions. Payment providers usually offer the shopping cart system or have an open API that allows other shopping carts to be integrated into their system. There are many payment providers to choose from, including PayPal, Stripe, and Authorize.net.
You want to meet the customer with the payment system they prefer. These days, that often means using some kind of payment system that uses a proxy rather than revealing their credit card number.
Stripe accepts most credit cards, but it also allows users to pay with Apple Pay or Google Pay. Those services anonymize the payment card, protecting both sides of the transaction from fraud.
PayPal is another payment provider that separates the credit card number from the transaction, so the customer doesn't have to reveal their credit card number in order to do business. Since Apply Pay and Google Pay aren't used by everyone, PayPal is a good service that's easily obtained by anyone who desires additional protection.
The nice part of using payment providers is that the transaction doesn't occur on your site. Therefore, you don't have to purchase an expensive EV certificate to process a transaction. Also, you don't see any of the financial transaction details stored in your records. That's a good thing, as you won't have to be responsible for protecting credit card data.
Suburbia Press recommends Stripe and Paypal for most small business owners in the USA. Other options may be more popular in different countries.
3: Social Media Management
Many small businesses get caught up in social media because a lot of well-meaning people tell them that they HAVE to be on one platform or another.
You can invest countless hours promoting your business on social media and get little to no benefit from it. Social media marketing can be part of your marketing strategy, but its return on investment is something you need to carefully monitor.
For Suburbia Press, YouTube is an effective platform that works well with our business. Facebook, Instagram, and Twitter are extremely ineffective for us and we spend much less time because there isn't a sufficient return from those platforms to offset the time spent creating content to post on them.
Social media management tools allow businesses to schedule and publish posts on multiple social media platforms from a single interface. These tools can make short work of managing your various posts. Combined with an AI writing tool, like Jarvis, you can create and schedule posts for several months in an afternoon.
Social media management tools include Hootsuite & Buffer.
4: Customer Relationship Management (CRM) System
A business needs a system to track customers' purchase history and interactions with business representatives. CRM software helps by organizing this information into a database so it can be used for analysis. CRM software also includes email services to send marketing messages and updates to your audience.
You can use this information can be used to create targeted marketing messages that are more likely to result in a sale. Additionally, a CRM system can help you identify unhappy customers so you can take corrective action before they leave your business.
Look for a CRM that allows you to add custom fields. It's very likely that the vendor can't support or even imagine some of the data that you need to manage, so the ability to add custom fields allows you to capture whatever you need. The important thing is to look for various field types, such as checkboxes, single-line text, multi-line text, radio buttons, dropdowns, etc.
Integration with other tools is critical. When someone makes a purchase or completes a lesson, you want to collect that information in your CRM so you can use it for future marketing.
Once you collect pertinent information, the CRM can trigger an automation system that updates data about the customer and sends email messages based on the trigger event.
Digital marketers know how powerful email marketing is to drive sales. Your CRM, integrated with other tools that track events of your leads and customers, and help you deliver the right message at the right time to your customers.
Targeted marketing automation like this is far more effective than the scatter-gun messaging used by social media marketing tools.
Social media is there to be social, which is why it often fails to make sales. A best practice is to entice your social media connections to sign-up on your CRM email list, and then use email marketing to convert them into customers.
Suburbia Press recommends ActiveCampaign as a customer relationship manager and email marketing automation tool.
5: Support Ticketing System
Customer service is an essential business tool that facilitates communication between customers and business representatives. A support ticketing system helps with this process by creating a log of customer complaints and requests for business representatives to manage and respond to.
While many small businesses think of customer support ticketing tools as an expense, it's actually a very good business tool for return on investment.
Customer satisfaction is key for repeat sales and referrals to others. Customer support ticketing systems are very helpful tools to ensure customer satisfaction. They are communication tools that help you understand your customer's needs and desires, which offers you the chance to turn a potentially negative experience into a positive one.
What other business tool can do that for your small business?
A customer support ticketing system allows you to log issues, assign tasks and let your team members address issues. As a result, you may get insight into issues that need correcting or ideas for new products and services to offer.
Ticketing systems are collaborative tools that help your team members and customers interact to address incidents and requests. By analyzing the type and severity of tickets, you can determine areas of concern or opportunity.
Suburbia Press recommends Fluent Support.
6: Lead Capture Software
Lead capture software allows business representatives to collect contact information from potential customers. This information can then be used to follow up with the customer at a later time.
Email marketing starts when a lead enters contact information to submit into the CRM tool. That means lead capture software is one of the most important marketing tools in your kit. An online business grows by converting leads into customers.
The best way to think of lead capture is as the first step in a process that will eventually turn that lead into a paying customer. If you're not collecting leads, you're missing out on potential sales.
There are many ways to collect leads.
No matter how you collect leads, you need to make sure that the information goes into your CRM so you can follow up with them at a later date.
An important caveat to remember is that you must capture the right leads. Some people get excited about the size of their email list. However, the size is irrelevant if you have a list full of people who aren't interested in doing business with you.
A yoga studio that offers an iPad as a prize for signing up will get a lot of people interested in an iPad, but not interested in doing business with a yoga studio. Craft your lead capture to attract the right audience and repel those who wouldn't do business with you.
Suburbia Press recommends using Lead Capture Software like ConvertBox.
7: Automation & Integration Tools
Automation tools help business representatives automate repetitive tasks so they can focus on more important tasks. These tools typically wait for a trigger event to occur and then process a series of actions in response.
Integration tools, sometimes called middleware, sit between different applications that aren't designed to communicate with each other. They can listen for triggers in one tool and then perform actions in other tools.
When selecting business tools, it is important to find those that integrate well with your website and business operations. By using the right business tools, business representatives can provide better customer service, business operations will run more smoothly, and online businesses will grow faster.
Website owners using WordPress can use a free version of Uncanny Automator to integrate many WordPress plugins. The Pro version of Uncanny Automator handles additional actions and triggers. If you can do what you need with a free account, it makes sense to use that version until you come across another issue that requires a paid plan.
Zapier is an online business tool that integrates different online sites, either through direct integration built by a software vendor for an online business tool, like Searchie or by using Webhooks for integration.
There is a forever free plan for Zapier, but it's rather limited. If you need to use Zapier for your business, you should expect to get a paid version, which is required for advanced features and response times.
Suburbia Press recommends Uncanny Automator for WordPress plugin integration and Zapier to integrate different online systems.
8: Knowledge Base Systems
When a customer has a problem, they want a quick resolution. Having knowledge base articles that are easily discovered by your customers can provide them with a sense of satisfaction and also reduce the burden upon your support teams.
As an online business, you're likely to encounter repeated problems or service requests. Answer as many of those issues and requests as possible in a knowledge base system.
You can establish categories for different articles, making it easier for your customers to discover the right article. Using some organizational categories reduces the number of articles to search, making it more likely your customer will find the right article.
Support ticketing systems can also integrate with knowledge base systems so that entering a description simultaneously provides search results from the articles.
Suburbia Press recommends BetterDocs for knowledge base articles, which integrates well with Fluent Support.
9: Membership Management
You can create memberships or courses on self-hosted platforms or on specific services. The idea of membership management is to first protect your content from those who haven't paid or subscribed to receive it.
Access control is the next step. Just because someone can log in doesn't necessarily mean they should have access to everything. You may have a number of courses or different levels of membership. Access control allows you to decide which users can access specific content.
You may want to build a site where a blog post doesn't require any protection and some web pages are protected. Sharing some free resources may be an enticement to get people to pay for the content inside.
Another approach is to have your blog and content marketing on one site and put your membership on a different site. There are pros and cons to both approaches, and it depends upon how much integration you want for visitors to each site and your business needs.
You can have a basic membership on a free plan, and that's good for building your email list and then marketing to those subscribers to get them to join your paid membership plan.
Your membership, course, or coaching site needs to do a bit more than protect content and provide access. You also need other services, like a payment gateway. The concern with these services is whether you want an all-in-one tool that does everything, or if you want a membership tool that does the core services very well and integrates with other best-of-breed tools to provide payment, email, file sharing, and other services.
You also need to watch out for limitations. Some membership tools allow you to have unlimited memberships, unlimited members, and other services. Yet others will place a cap on how many memberships you can have and charge more for additional ones, or not have a facility to serve more than one membership?
Why would you want more than one membership? You can have different tiers of memberships, providing more services or products to some than others. If you are a course provider, each course could be a different membership plan.
These memberships are how you control access. If you can't have unlimited memberships, you're limiting access to your sales opportunities.
Suburbia Press recommends Searchie.
Small Business Owners Face the Same Problems as Larger Businesses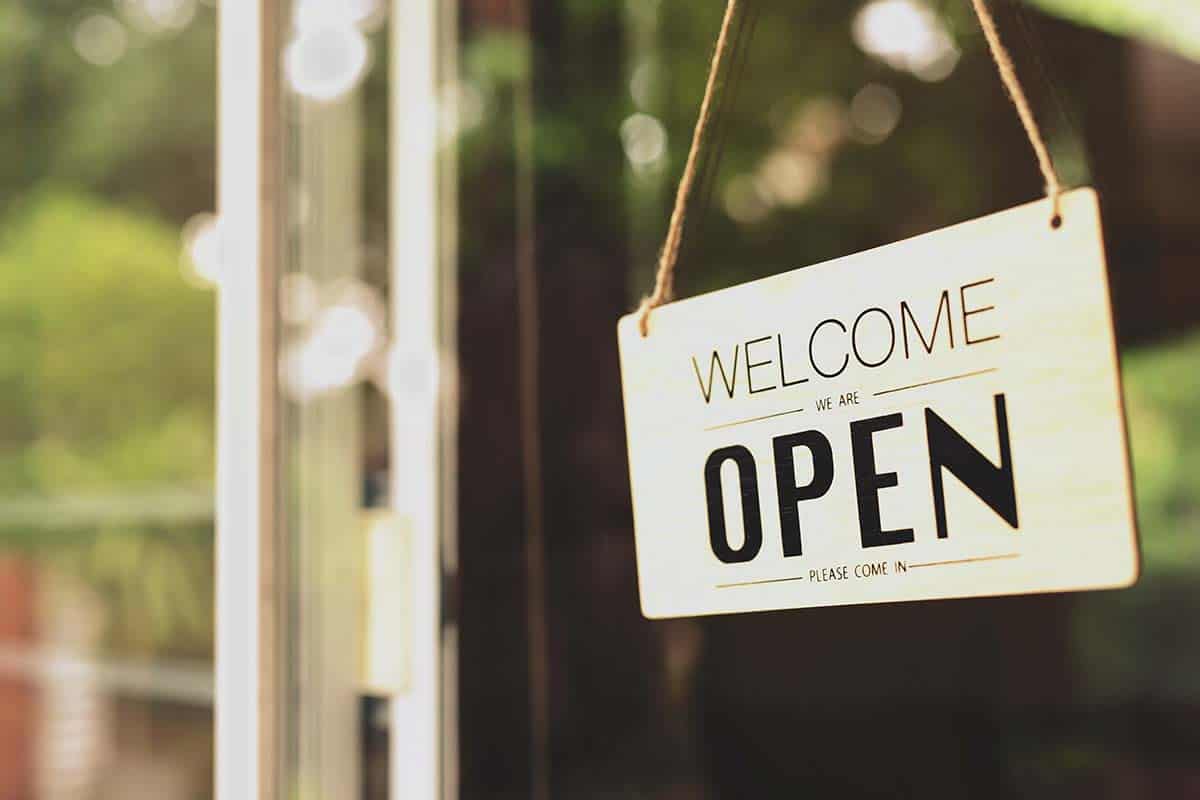 Small and medium-sized businesses have different IT challenges, but often need to perform the same objectives.
Generally, a small business has 1-99 employees and a medium business has 100-999 employees. Small businesses earn under $50 Million in annual revenue and medium business earns over $50 Million and under $1 Billion.
Yet those qualifications vary quite widely, depending upon the type of work you do, particularly if you want to perform contract work with the US Government. The Small Business Administration, IRS, and other government agencies have different measures for a small business.
While those numbers may seem astronomical to some folks reading this article, it may reveal that it's fine to remain as a small business for a very long time. Whether you want to grow with more employees and revenue is up for you to decide.
Starting with the best free business tools may be prudent to get off the ground. However, investing in paid small business tools can help you grow your revenue to a staggering amount of revenue that is unlikely to occur with free tools and their inherent limitations.
This article doesn't have an exhaustive list of small business tools, but that would be impossible. We didn't delve into task management or project management tools. Some businesses need them and others don't have a use for them.
You can start without using accounting tools, but every business that grows needs to keep track of earnings and expenses to determine their path and pay taxes later. If you end up working with a contractor to do your taxes, you'll wish you had records of everything in your accounting tools. When you consider the advantages of tracking records, accounting software becomes an asset, not a liability.
You can manage projects by yourself when you're small, but interacting with a team and juggling team projects benefits from a project management software tool. Much like accounting software, project management is an asset for business because it keeps you on target so you can provide products or services that earn more revenue.
A support ticketing system may seem like a liability, but good customer service helps you earn more revenue. The lesson is to determine how to invest in assets and ignore liabilities.
Does that new website builder help you earn more revenue, or is it just a fun tool to use? How much do you need to spend on file-sharing plans? What about Search Engine Optimization (SEO) tools to help your on-page SEO efforts, like internal linking?
When you concentrate on assets vs liabilities, your purchasing decisions for business tools become much simpler to make.
Summary
Business tools are essential to operate your small business, but deciding which tools are best for you is an individual exercise. The best CRM for a physician may not be the best CRM for a photographer. They likely have different information requirements and need to integrate with other systems that are unique to their business.
When you buy a business tool, make sure it's well supported and has a future. Determine if it's an asset that helps you earn more revenue or a liability that merely costs you money.
We made a number of recommendations in this article based on our experience of what works best for our business and others that we've encountered. However, we also mentioned some criteria about your ability to support self-hosted products vs the expense of cloud-based tools.
Consider the weight of each option when you make your choice.