Wishlist Member Review: Why I Love It
Wishlist Member is perhaps the BEST value of all WordPress membership plugins
199.00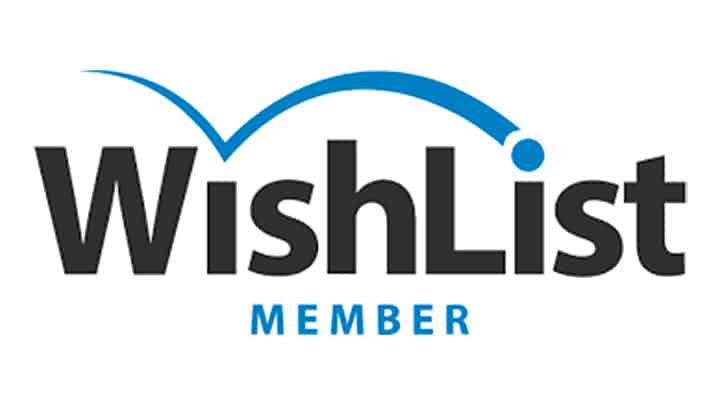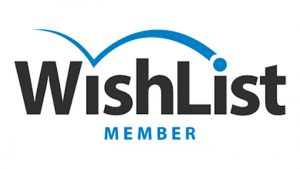 Name: Wishlist Member
Description: Wishlist Member is a great plugin for blogs and businesses with the ability to protect your content, control who has access(including memberships), and integrate easily into dozens of different email providers or payment services- all while being easy enough that even beginners can use it!
Offer price: 199.00
Currency: US dollars
Operating System: WordPress
Application Category: Business
Author: William Beem
Summary
Wishlist Member is one of the oldest WordPress plugin membership tools. With the update of version 3.0 and higher, Wishlist Member offers a lot of flexibility to protect your content, control access, and integrate with dozens of email providers, payment services, learning management systems, page builders, and 3rd party integration tools. It's easy to manage your members and provides great value for your money.
Features

Integrations

Member Management

Support

Price
Pros
One of the top-tier membership plugins
30-day moneyback guarantee
Great documentation, video tutorials
Unlimited membership levels
Works great for memberships, courses, or coaching sites
Great integration with other plugins and services
Flexible options to protect and provide access
Pay per Post is an industry-leading feature
The content Control feature is outstanding!
Cons
Canceling or pausing a membership does not stop recurring payment with providers
Menu options aren't as intuitive as I'd like
Wishlist Member is a membership site plugin for a WordPress site that allows you to create and offer online memberships, courses, and coaching plans. It's designed with the needs of both creators and consumers in mind. Build a membership site that serves your audience.
So, it's perfect for community and membership sites such as online courses (think: Udemy), membership communities (think: Moz), and high-end coaching programs.
The Wishlist Member plugin has many features to help you get started immediately. The setup wizard gets you started creating membership levels, a registration page, and choosing payment providers so you're up and running quickly.
You can have unlimited membership levels to create different offers for your audience. Wishlist Member is a powerful membership plugin, as seen in this review. It's a great way to get started with your own membership website, or even multiple membership websites.
If you're new to memberships or courses, read this article on how to evaluate a membership plugin. If you're sure that a WordPress membership site is right for you, but are unsure of the technology, we have you covered. Read this post on building a membership website in WordPress.
Video Review of Wishlist Member
About this Wishlist Member Review
I've used the Wishlist Member plugin for a few years now. It wasn't the membership plugin that I initially considered purchasing to create my membership site. Still, I found Wishlist Member and decided I liked its features, benefits, and philosophy.
This Wishlist Member review is for version 3.0 and higher. Previous versions were a bit lacking, but version 3.0 modernized one of the oldest WordPress plugins for memberships
The philosophy that separates Wishlist Member from other membership plugins is to concentrate on what Wishlist Member does best – protecting content – and using third-party integrations to allow your membership site to use the best products for each task you need.
Some membership plugins try to do everything and often do a mediocre job. Imagine if you like your shopping cart payment processor but bought membership plugins that only worked with their version of payment processors.
That may not be the best payment integration for your membership website or your customers.
Maybe the other membership plugin wouldn't support the payment providers you already use in other parts of your business or the payment form wasn't to your liking.
I use several products that integrate well with Wishlist Member, which allows me to create the membership sites or online courses that best serve my audience and business needs.
As you can tell, I'm a huge fan of the Wishlist Member philosophy to leverage best-of-breed integrations and control access to protected content.
Wishlist Member Features
Wishlist Member has lots of features that cover the main membership site needs. Most other membership sites focus on one or two core feature areas and add content protection or payment processing as premium add-ons for an additional price.
Wishlist Member offers everything you need in a simple and easy-to-use package because it uses third-party integrations to fill in any gaps.
That's not to say that Wishlist Member is lacking in core features. It has:
Wishlist Member offers a content control feature called Pay per Post, which doesn't require a membership level at all.
Content Protection and Content Control
Content protection allows you to determine which posts, pages, and other custom post types you want to protect.
You can have a site that is dedicated to members only and allow Wishlist Member to protect everything you have now and anything you create in the future. In this case, it's easy to exclude pages like a registration page that allows people to sign up for your membership program.
On the other hand, you may have a membership and public content for non-members, like a blog or affiliate offers. Instead of designating everything as protected content, you can use the Content Protection option in the Wishlist Member menu to select which posts or pages you want to protect.
Also, you can do this on each individual post or page with an option Wishlist Member provides on the bottom of each page as you edit the content.
Interestingly, you can specify separate content control for the article and the comments. So the article may be public and the comments are protected for only members to participate.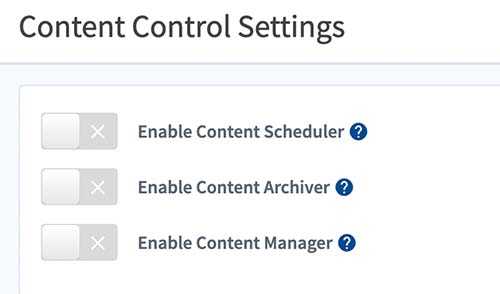 Content Control takes this a step further. You can create options to enable options that appear in the editor to allow the Content Scheduler, the Content Archiver, and the Content Manager.
Using these controls, you can schedule (drip) content, archive it when no longer relevant, or bring articles back for seasonal content.
It's an incredibly powerful and flexible option in this membership site plugin to deliver access to content at the right time, to the right audience members.
Multiple Membership Levels for Users
Your users can belong to more than one membership level with Wishlist Member. Not all membership plugins can support that feature, and it ranks among the Wishlist Member pros.
This feature is particularly important if you use Wishlist Member for online courses. Imagine if a member could only buy one course from you. Flexible membership options are a key benefit of Wishlist Member.
You can have a free membership that provides some access in exchange for an email address, and add another paid membership level that provides additional access that's complementary to the free membership level.
Wishlist Member Integrations
Wishlist Member seamlessly integrates with all major plugins and services that enhance this plugin's functionality. You won't find a Membership plugin that can integrate with more payment processors and shopping carts than Wishlist Member.
It also integrates with Zapier and with email systems.
Other membership plugins try to do everything, which means they may not provide the service you want or integrate with services you're already using. You can craft the best membership site for your business by using best-of-breed products with integration.
Payment Processors & managing products / subscriptions
The Wishlist Member integration using Stripe is significantly easier to use. Wishlist can't construct any kind of sales funnel, so you need to handle your sales pages outside of Wishlist Member.
I'm a very big supporter of Thrivecart and It's nice to see that Wishlist Member does very tight-knit integration with it. Using ThriveCart, you can create bump orders, up-sell, or down-sell offers, and it supports your sales page along with the shopping cart service. ThriveCart also handles recurring payments and can serve as your registration form.
BEST Shopping Cart Service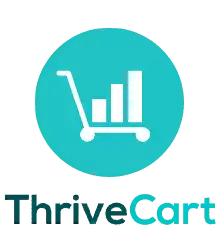 ThriveCart
ThriveCart is the easiest funnel builder and sales cart service I've found. It operates on a robust platform, so you don't need to dedicate your WordPress server resources to keep it going. It also has a course platform included with the cart service.
As a Lifetime Deal, you pay once ad use it forever.
ThriveCart is packed with features to help you succeed online. With an easy-to-use interface, you'll be able to create beautiful carts optimized for conversion. Plus, integrations with major payment processors make it easy to start selling immediately.
Pros:
Lifetime Deal - One Payment

Funnel system is easy to use

Rock-solid uptime

Very secure

Works with many payment gateways

Integrates with many other SaaS platforms for courses, email, or memberships

Included course platform

Friendly customer support
Cons:
Upsell for additional features
Buy Now Before the Lifetime Offer Expires
We earn a commission if you make a purchase, at no additional cost to you.

Of course, Wishlist Member integrates with other payment providers. Here's a list current as of this review.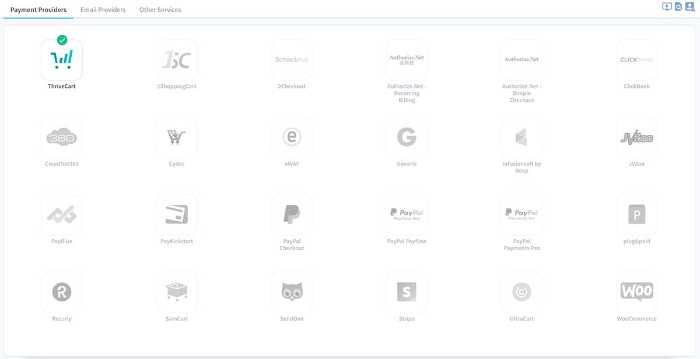 Notice there's even a Generic option to help you connect with payment processors that aren't specifically integrated with Wishlist Member.
Email Provider Integration
Integration with email marketing services is key for your business. Fortunately, Wishlist Member integrates with many major email service providers.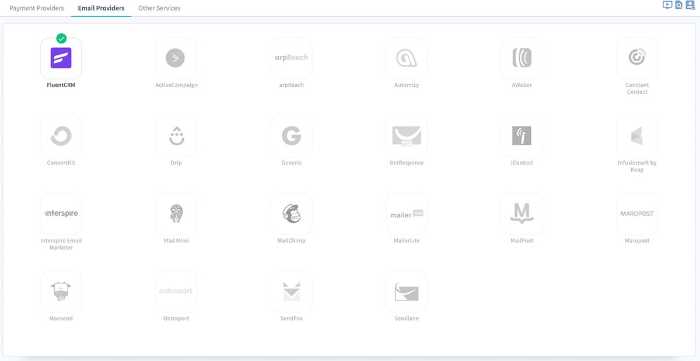 As with the payment services, notice there is a generic provider option here to connect with your email service that doesn't have a direct integration.
By integrating with your email service provider, Wishlist Member can create actions that trigger based upon membership level, email lists, or tags.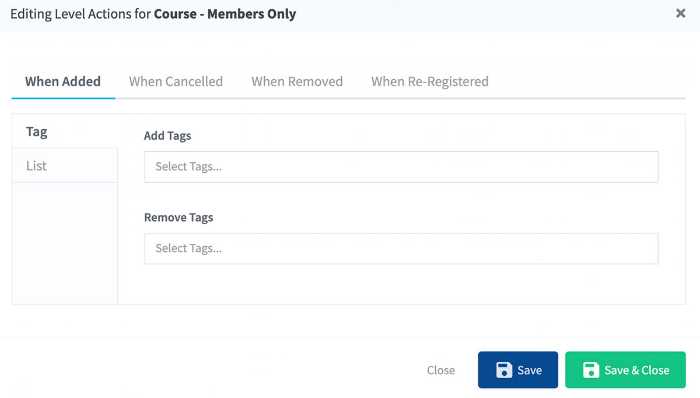 In the example above, you can see how Wishlist Member can modify a user in your email system by adding tags or including the user in a list based upon different events. You can also remove these tags and lists for a user as needed.
All of this takes place without any manual effort on your part.
By the way, this page showing Course – Members Only is for my course on Wishlist Member. It's available for sale, but I offer it for free to anyone who buys Wishlist Member using my affiliate link.
Additional Integrations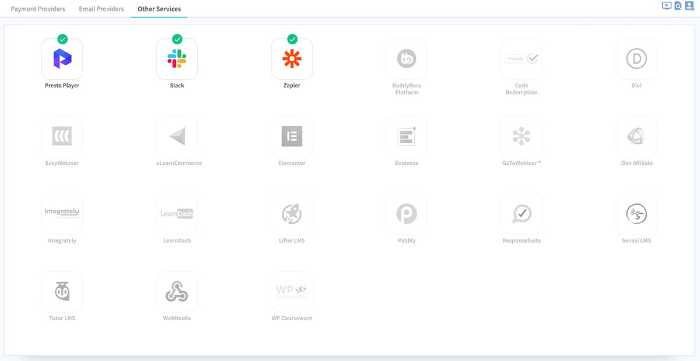 You may want to integrate Wishlist Member with other services. In the image above, you can see that I'm also integrating with Presto Player, Slack, and Zapier.
Beyond that, there are Learning Management systems like LearnDash (which I use on a different site), webinar services, page builders like Elementor and Divi, various integration services, and the BuddyBoss platform.
BuddyBoss is a great partner for Wishlist Member, as it's designed as a WordPress membership and course platform. The combination of Wishlist Member, BuddyBoss, and LearnDash is a powerful platform for your own community and courses.
Member Management
The first thing you see on your Wishlist Member dashboard is a quick glance at member management.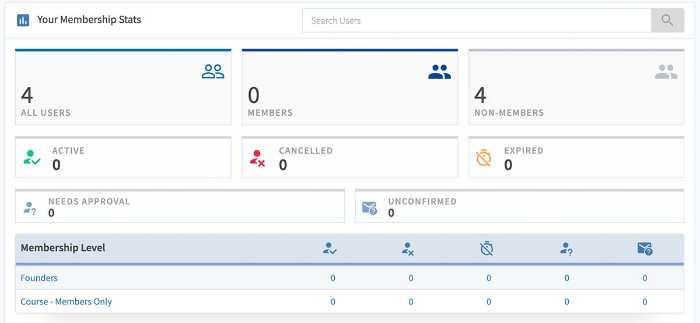 The user interface is easy to identify issues at a glance.
The top row shows All Users registered on the WordPress site. The middle option shows you how many of those users are enrolled in a membership level on your site. Finally, the last row shows non-members on your WordPress site.
It's not uncommon to have non-members on a single site. You may have administrator or service accounts that don't need to be part of a membership at all.
Next, we see how many Active users are enrolled. Canceled users are people who left your membership. Expired users are those who haven't renewed. There's a good option to market to them for renewal or upgrade.
If you require manual approval for a membership, you can see how many people are awaiting approval. The Unconfirmed users have registered, but not clicked the URL to confirm their email and registration.
Finally, you can see your membership levels. This display shows you the same information by membership level. So you can quickly determine active users, canceled, expired users, awaiting approval and pending confirmation for each of your unlimited membership levels.
Member Broadcasts vs Marketing Emails
Communication is a key factor in member management. Wishlist Member has multiple options that allow you to automate communication with your members based upon a specific action or trigger. Here's an example.
Although it doesn't use the WordPress Block Editor (Gutenberg), Wishlist Member allows you to craft automated emails. You can use merge codes (find a list under the editor) to add dynamic information to your message.
In this case, [firstname] will substitute for the member's first name. The [confirm_url] merge code provides a link for the user to confirm the requested action. This example is from the Data Privacy menu that allows the user complete control of their data on the membership site.
While the default messages are functional, you can change the messaging to fit the personality of your membership site and business.
New members receive automatic messages similar to this to confirm their email and allow you to provide a welcome message, onboarding information, or anything else you want your Wishlist Members to receive.
Support
Wishlist Member support starts right on your dashboard with this display.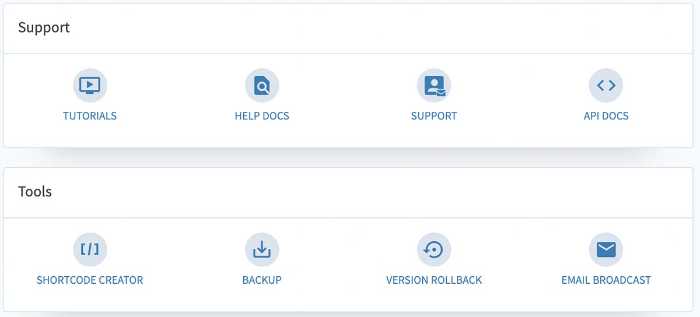 You can easily access help docs, video tutorials, a channel to reach out to the support team, and even API docs if you are a developer.
The tools make it easy to create shortcodes for repeated use, a method to back up your membership, or even a version rollback if you encounter a problem with a new update or a conflict with another plugin.
You can also easily send email broadcasts to your members right here.
Why not use your email service provider to communicate with members? Because some members may unsubscribe from your email list, and you still need a way to advise them of news or information that relates specifically to the membership.
Wishlist Member thinks of this kind of issue that impacts a membership site and provides services to address the problem.
Price Comparison of Membership Plugins
Everything comes with a cost and membership software is no different. Here's the current Wishlist Member pricing as found on their website.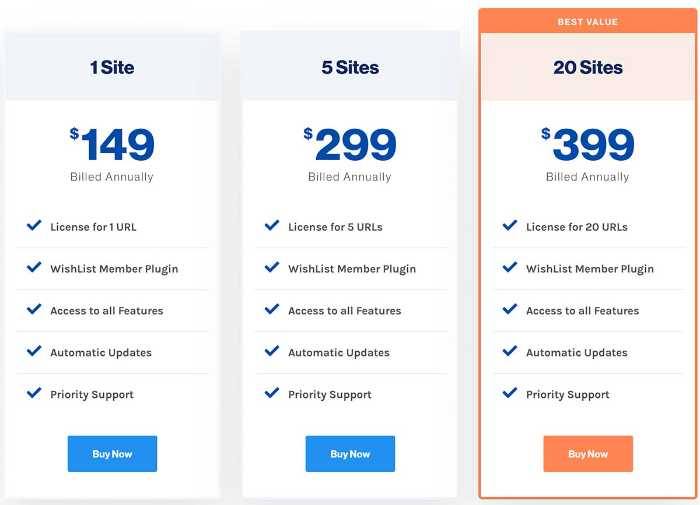 In comparison, the competing MemberPress membership site plugin charges $279 for its basic level plan for a single site license. The top-level plan for MemberPress charges $599 to support 5 URLs on its license.
Clearly, Wishlist Member is a better value among these membership plugins.

There are no active Wishlist Member coupon codes right now. However, I do offer a bonus course on Wishlist Member for anyone who purchases it using my affiliate link.
What is This Membership Plugin Missing?
Many membership plugins offer built-in services that are useful for a WordPress membership site, and they market themselves as "complete" or "without hidden costs." Beware of a membership plugin that markets itself as "complete." That's marketing speak for feature dumping to check some boxes.
I don't want to say that most membership plugins are bad, because that's not the case. However, they are different in their philosophy and offering.
You won't find billing and payment systems are part of the Wishlist Member plugin. Instead, it integrates with the server of your choice. That may be just a simple PayPal service or a complete funnel and shopping cart system like ThriveCart.
This approach gives you more flexibility and freedom to choose the right payment system or other integrated systems that are best for your business. The built-in services in some WordPress membership plugins check a box for marketing purposes, but they aren't great implementations of the services you need.
Keep that in mind as you compare with Wishlist Member alternatives. Don't fall for checkbox lists of features. Find out how they work to determine if those features provide benefits.
Crafting a Membership Site with Wishlist Member
Having used Wishlist Member for a few years, we have no regrets about choosing a membership plugin.
It does exactly what a membership plugin should do. Wishlist Member protects content, controls access, and integrates with best of breed services for payment, email, and other WordPress site tools.
It offers unlimited membership levels, has a great membership dashboard to allow you to monitor your membership website activity.
Small business owners who are also a long-time WordPress user will have no problems using the Wishlist Member WordPress plugin.
What if you aren't experienced with WordPress? Is a WordPress Membership site right for you?
Creating a membership website using Wishlist Member or any other membership plugin may present a challenge if that's the case. Not only do you have to learn how to operate a membership site, but you also need to learn how to use WordPress plugin tools, choose a hosting provider, and other services.
The good news is that hundreds of thousands of people already do this and there's plenty of education and support. WordPress comprises almost 40% of websites on the Internet with over 64 million sites.
If those folks can learn, so can you.
If you choose to look at SaaS membership site software products because of the things that are "done for you", chances are that you'll get started and then outgrow the platform. The more work you put into your membership site, the more customization you realize can benefit your business and your members.
Adding new features to a SaaS platform is almost impossible. Yet that's a strength of WordPress and Wishlist Member.
My Wishlist Member Bonus When You Purchase using My Link
Are you read this review, I hope you realize that the Wishlist Member plugin is outstanding membership site software. This review couldn't cover everything inside the Wishlist Member plugin.
To do that, I had to create a course about all of the things. It's a bonus offer I provide for free to anyone who buys using my affiliate link.
There are no current Wishlist Member discounts, so creating this course as a bonus is my way of thanking anyone who supports me. There is no extra cost to you for using my affiliate link. I'll receive a small commission for your purchase and you get my course – Members Only – for free in exchange for your patronage.
In order to get the bonus, go to the Contact page and let me know your name, email address, and order number. I'll verify it with the folks at Wishlist Member and then add you to the course.
Good luck creating your WordPress membership site. Whether you create a single site or many membership websites, you can't go wrong with Wishlist Member.
BEST Membership Plugin for WordPress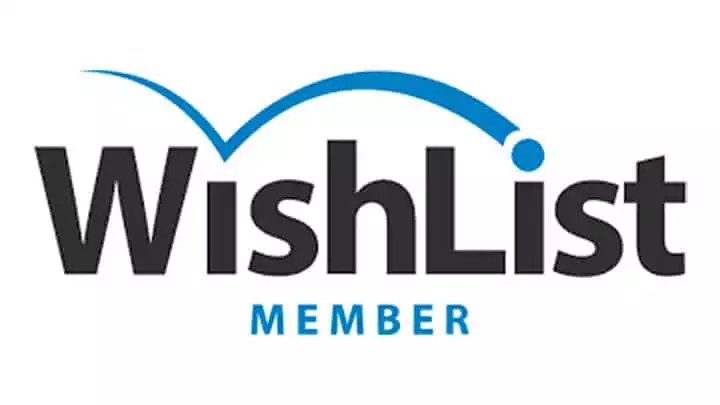 Wishlist Member
Do you want to create a membership site but don't know where to start? Wishlist Member is the perfect solution! With Wishlist Member, you can easily create and manage your membership site without programming knowledge.
Wishlist Member integrates with many other services to provide a complete membership experience for your users. With Wishlist Member, you can offer your members exclusive content, forums, courses, and more.
Sign up for Wishlist Member today and get started on creating the membership site of your dreams!
Pros:
Integrates with many services & plugins

Rock-solid protection of your content

Frequent updates

Add-on includes courses
Cons:
Self-hosted membership requires more service resources
Start MY Membership
We earn a commission if you make a purchase, at no additional cost to you.