Web Development Services create and maintain websites. The services include website design, development, maintenance, and hosting. Web developers help your business by creating a website that effectively communicates your message to your customers.
Additionally, a well-designed website can help you achieve your business goals by generating leads and sales.
One of the key reasons to hire a web developer to create and maintain your website is to leverage their experience and skill while you spend your time operating your business and serving your customers.
Why Does My Business Need a Website?
Welcome to the 21st century. Websites have long since replaced paper services like classified ads, catalogs, and Yellow Pages to attract customers and build your reputation as a business.
When someone needs a product or service, the first place they go is to a search engine to find what they want. If your business doesn't have a web presence that's carefully crafted and provides a good user experience, you're losing potential customers and revenue.
With a thoughtfully created website, you can:
If that sounds like something that could benefit your business, keep reading.
What are the benefits of web development services?
You're probably in business because you're good at what you do. People like and trust you to serve their needs. In fact, it probably makes sense for your customers to do business with you instead of doing everything for themselves.
After all, a DIY approach takes time and money away from your business purpose. Unless it's your job to create websites, then you probably have better things to do with your time.
That's why web developers exist. We do things that businesses need because our experiences, tools, and abilities allow us to create web solutions for other businesses.
Some of the benefits of web development include:
Web developers have a lot to offer businesses. If you're still not convinced, here are some more reasons why development services can benefit your business.
Web Development Services Can Help You Achieve Your Business Goals
A good web developer will help you create a website that's designed to achieve your specific business goals.
For example, if you want to increase sales, your web developer can help you create a website that's optimized for conversion. If you want to improve web traffic, your web developer can help you create a website that's search engine friendly.
The point is, that web developers have the experience and knowledge to help you achieve your business goals online.
Web Development Services Can Help You Save Time and Money
One of the best reasons to outsource web development is because you can save time and money.
Web developers have the experience and knowledge to create web solutions quickly and efficiently – oftentimes for less than the cost of hiring a full-time employee.
Additionally, web developers are experts in web technologies that change frequently. This means they're up-to-date on the latest trends and can help you avoid costly mistakes.
Web Development Services Can Help You Enhance Your Brand Identity
Your website is often the first impression people have of your business. This means it's important to make sure your website reflects your brand identity in a positive way.
A web developer can help you create a website that's visually appealing and consistent with your brand identity.
They can also help you create a web strategy that strengthens your brand's online presence.
Web Development Services Can Help You Reach More Customers
With a well-designed website, you can reach more potential customers than ever before.
A web developer can help you create a website that's search engine friendly so you can rank higher in search results. They can also help you create a web strategy that includes digital marketing tactics like email marketing and social media marketing.
By reaching more potential customers, you'll be able to generate more leads and sales for your business.
Web Development Services Can Help You Build Credibility and Trust
When people visit your website, they should feel like they can trust your business.
A web developer can help you create a website that's professional and credible. They can also help you create content that builds trust with your audience.
Additionally, web developers can help you set up security measures to protect your website and your customers' data.
By building credibility and trust, you'll be able to increase web traffic and conversions.
In conclusion, development services offer a wide range of benefits for businesses. If you're looking for a way to improve your website, reach more customers, or achieve your business goals, then web development services may be the solution you need.
Create a strong web presence
Web developers know which techniques to use, why to use them, and when to use them. Page builders can make it easy for anyone to create a design, but some methods and techniques may have poor results on your page performance.
One example is how using page builder tools to create rows and columns can have an impact on the Document Object Model (DOM), which results in slow page load speed.
As you click to add more columns, you increase the DOM size. That's one of the things that slow down your website, creating a poor user experience and lowering your site's reputation for search engine results.
Experienced web developers understand how you can achieve the same visual result without adding a lot of columns. The user experience in either web design is the same, but the site speed and performance are much faster without increasing the DOM size.
What are Web Development Services?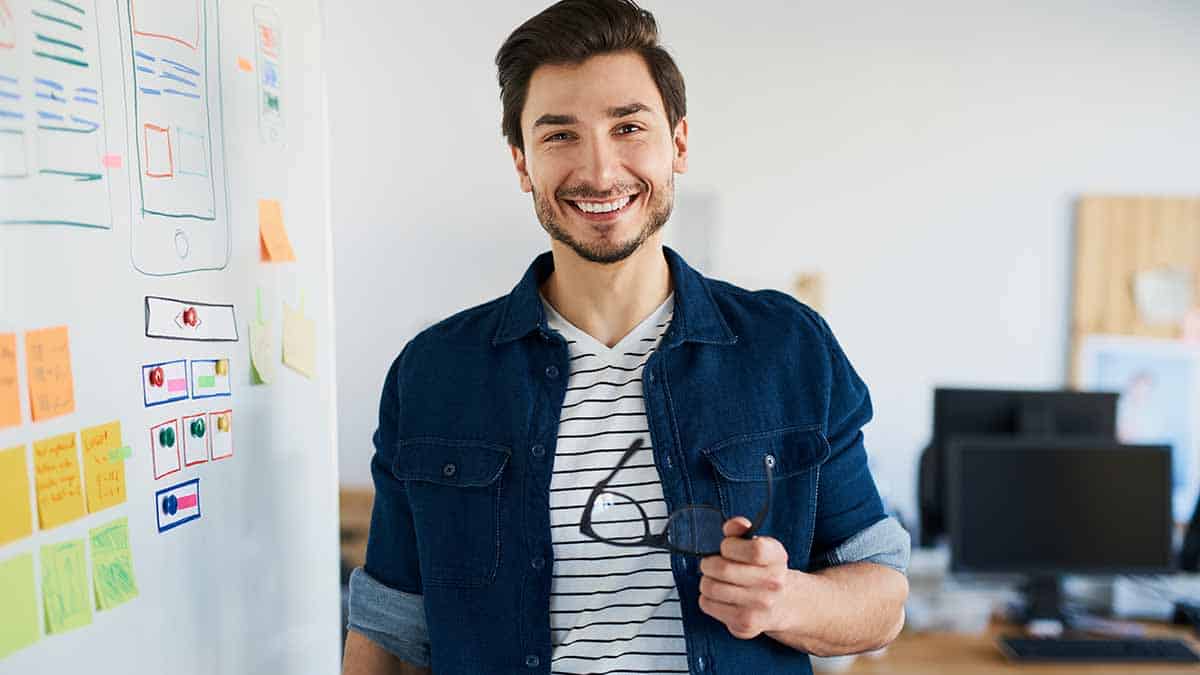 Web Development is a service that creates and maintains a website. The services include website design, development, maintenance, and hosting. Having a well-designed website is important for your business because it can help you achieve your business goals by generating leads and sales.
A web developer's job is to handle the technical details of the web development process and building websites. There's more to it than creating web pages.
A web developer can handle:
As a site owner, you should always have full access to your website in case of an emergency, or worse, neglect from a web developer.
That doesn't mean that you should get bogged down in the technical minutiae of dealing with web hosts, DNS systems, integrating with your email service provider, or any other services that comprise your web presence.
What do Web developers actually do?
A good web developer isn't just a worker or contractor. Web developers provide a solution that achieves your business objectives. It's their job to know the ins and outs of different web solutions and guide you to choosing the components and solutions that work best for your needs.
One size doesn't fit all, so there are plenty of options to consider before building web applications.
Website developers have their jobs in constructing websites. While web designers are responsible for ensuring that websites can easily be navigated, many web developers are also responsible for website performance.
Web developers listen to their clients to understand their business needs and objectives. Then they discuss potential options with their clients to find the best fit.
Next, web developers create a proposal for the client to consider. It's important to review the proposal carefully to ensure that it addresses all of the concerns you have that the web developer needs to address.
The final step before commencing any web development is to review and sign a master services agreement detailing the process and legal of the project and the responsibilities that both the client and web developer commit to performing.
An example of a client's responsibility is drafting the text for articles and other components of the site, providing images, and approving a color palette. Of course, the client can hire out these responsibilities to another contractor or perform them in-house.
The site can't launch until both parties complete their responsibilities. That's why a detailed master services agreement is so important to be complete and detailed. It also prevents scope creep and makes quality assurance much easier to achieve.
Your web developer knows what questions to ask that a client may have never considered. Much of the value from successful web developers actually comes in the planning stages before any hands-on development begins.
Is Web Design Different Than Web Development?
There are different aspects to creating a website and not all web developers handle every aspect.
Full-stack developers offer all of these services to cover the back-end, front-end, and graphic design work necessary to complete your website.
Web development projects vary. Sometimes it makes sense to use full-stack developers. In other cases, you may already have a graphic designer or another type of developer that you like and you need someone who can collaborate with them to achieve your brand design goals.
Developing websites requires different skill sets and not every agency can, or should, try to be all things at once. Likewise, not every project requires advanced skills in each area of web development, web design, and graphic design.
Your web developer should be honest and let you know if some task or responsibility is outside of their expertise.
How Do I Choose the Right Web Developer?
Choosing a web developer is similar to any other project-based job. Different web developers have different areas of comfort and expertise. You shouldn't expect anyone to do all the things.
Look for someone whose talents and skills align with your needs. You probably wouldn't hire a plumber to put a new roof on your house, so expect that your web development jobs will require software developers with skills that align with your needs.
Don't overlook an entry-level web developer if they can serve your needs. You don't need someone with formal education to provide a good result, and many web developers work remotely.
Here are some questions to consider when choosing web developers for your project.
1: What is your background or experience in web development?
There are many aspiring web developers who want to start working for you. How many of those web developers have ever completed a project?
While you want to see demonstrated experience from the web developers that you hire, don't discount other experience that isn't visible on a web portfolio.
Anyone who wants to become a web developer needs to understand how software engineers and planners prepare. Web developers do much of their work before ever touching their tools.
Tech industry professionals understand that there's more to being software developers than using markup languages, responsive design, creating a user-friendly interface, or using database technology.
Those are tools and techniques.
While you want to know your web developers have and use good tools, they need to be capable business analysts who listen to your needs, understand specific requirements and create a plan to complete the project and maintain it to continue serving their clients.
Ask about their process from start to finish.
2: What's your area of specialty?
Everyone has a specialty. Most companies who design websites understand there's no shame in turning down business that's outside of their experience or specialty.
In fact, that's why many front-end developers collaborate with a back-end developer to complete a project. They each have different specialties.
Some people solely work on WordPress sites. Others may have more than one platform to offer. There are teams that like mobile app development and others that work on e-commerce sites.
Good web developers won't accept a client engagement when they know they have a better chance of failure than success. As you speak with web developers, you'll find people with different specialties.
Beware the jack of all trades. If they tell you that they can do something, insist on seeing proof of experience to know that they're capable of delivering what you need.
3: How do you research the project before starting?
Anyone who wants to become a web developer needs the skill of being a good listener.
The process of researching a project before starting development actually means listening to the client. As the client describes what they want, the web developer should listen for key statements.
As a client, you probably have an idea in your head of what you want. You're probably not thinking about the web server, cascading style sheets, or markup languages.
Instead, you likely want to think about how it looks if it solves a problem for you or your customers, and how it functions.
Any web developer working for you needs to listen first, and translate what you want into what the web developer can do.
If the project isn't a good fit, then perhaps your developer can refer you to someone else. If that's not the case, then the process begins in phases.
The first phase for the developer is to take what you've discussed so far and determine the scope of the project.
You're going to work with your developer to put your ideas and requests in writing.
Everything in the scope gets documented so both sides are clear on the direction of the development process.
Creating a scope requires participation from both sides and a lot of conversations. The developer should record these discussions to use as a reference.
This process helps prevent scope creep; the addition of elements that add cost, complexity or scheduled time to completion.
You may need to pay for the scope development, even if you choose not to use the developer. You'll still get the scope document, which you can use with any developer.
4: How much will it cost?
Once you define the scope, the next step for the developer is to prepare a detailed master services agreement. This document is explicit about exactly what happens in the development process.
As the customer, you likely have requirements to provide resources for the project. If you delay, the master services agreement may have stipulations of penalties defined. Neither side wants this to happen. However, sometimes missing a deadline is the fault of the customer or the developer and the contract needs to specify how to deal with delays.
Even though a scope definition is in place, it's quite possible that you may discover possibilities to add to the development that you didn't know about when the process started.
The contract should define how to handle additions due to scope creep. The additions may be part of another contract, or there may be provisions for an addendum.
Your detailed master services agreement provides a user-friendly checklist to review when the project is complete. It's important to review the contract thoroughly before signing. Once you sign, you've agreed that this specifies exactly what will happen. There should not be any ambiguity in the contract.
5: What do you expect or require of me to complete the project?
Your site requires your attention to describe what you need from the developer. You also have to provide the content, graphics, media, or other elements to complete before the launch.
Web developers should be able to give you an idea of the kind of things they need or expect of a client during the initial conversations. As the scoping process continues, it may reveal additional requirements for you to provide.
Every project is unique, but mostly you need to provide the things that create content on your site.
6: What platform do you use to build the site?
Not all web developers are created equal. You'll want to make sure your web developer is familiar with the technology you're using on your website. Do they use the same tools? Do they have experience with your chosen platform?
Many web developers use WordPress. Others integrate various Software as a Service sites to create a customer experience. You may need a course or membership platform.
Sometimes the determination of a platform depends upon the customer. WordPress is a great platform, but your level of comfort with technology may cause a developer to recommend some portions of your web presence be on a SaaS platform.
Integrating different services to build a cohesive website is common and often beneficial. The reasons to make decisions may depend upon the user load, security issues, server architecture, or other factors.
Be cautious of web developers who only use one platform. It may be fine, but you want to watch out for the carpenter who only has a hammer as a tool. To them, everything looks like a nail.
There's a difference between specialization and tunnel-vision.
7: How do you make sure the site is optimized for search engines?
A good place to start is to determine if the site should be discovered by search engines or not. Most WordPress sites are easy to rank on search engines if planned with a good structure.
On the other hand, a private website for a membership or course is something you don't want to be discovered by a search engine. That defeats the entire purpose of privacy.
There are plenty of aspects to search engine optimization, but web developers should understand the fundamental elements:
Search engine optimization goes far beyond web development itself, but the site structure is important to enable good SEO.
8: Is it easy for me to use or change the content?
It's common for web developers to include an ongoing care or web maintenance package to ensure the site continues to operate smoothly.
A good content management system, like WordPress, allows the client to add new posts, articles, or content to their site. The site should be easy to operate, as making content changes typically isn't a service offered by web developers.
Not all content management systems work on WordPress. SaaS services may require web development but are easy to use. Searchie is a good example for courses, coaches, or membership sites. It primarily uses video or audio as content and can automatically import from some other sites.
If you're providing video from Zoom calls or Facebook Live sessions, you can automatically import that content into Searchie without requiring any technical assistance after the initial configuration.
This example with Searchie is why a SaaS may be a better choice than WordPress. It all depends on what the client needs to do.
9: How long will the development take to complete?
Every project is different and the estimate to complete depends upon the scope of the project. Generally, it's impractical to give a specific date for completion because there are so many potential variables that could cause a delay.
If the client or the developer has an unexpected delay providing their required commitments on time, the schedule can push out.
Developers generally have multiple projects. If a customer delays providing graphics or text, they may lose their position in the work queue and drop to the bottom before the process starts again. Otherwise, other customers would experience delays. It's very important for both the customer and the developer to perform their required tasks when expected to avoid delays in completion.
10: Do you like them and want to work with these web developers?
It's easier to work with people you like. More than that, you're likely to have an ongoing relationship with your web developers for care and maintenance, hosting, and additional projects relating to your site.
Do you really want to work with someone that rubs you the wrong way?
I've done it, and done so successfully. During my career, I've learned to work well with people that I don't like well, as long as we all remain professional.
This is a judgment call about the person or team you hire. It's up to you to determine what factors are tolerable and which ones are deal-breakers.
Find Out if Suburbia Press is the Right Web Developer for Your Business
Suburbia Press offers web development services to help you build a site that attracts customers and serves your clients. Schedule a free discovery call with us to discuss your plans and how we can help.
You're busy running your business. Building and managing your website is our business. We have the tools and experience to build a rock-solid WordPress site or Searchie hub to help you grow your business online.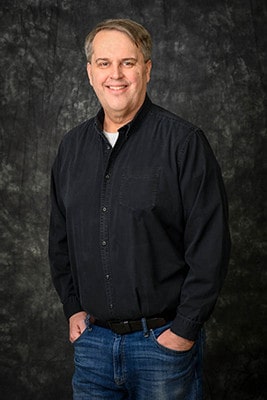 Book a FREE Discovery Call
Visit our Booking page to find a time slot that works for you. Schedule a FREE 30-minute call to discuss your project and see if we can help you create the site of your dreams.
Just click the button below to get started.