Best Help Desk Software: What to Look for When Evaluating
You'll need to look for the best help desk software when your business grows. This software is essential for managing customer support requests and improving communication between your team and customers.
This article discusses the key features and issues to consider when evaluating help desk software. We'll also provide a list of the best help desk software today.
In this guide, I ranked and reviewed the best help desk software, along with my top choices, so that you can pick the best one.
| | | |
| --- | --- | --- |
| | | |
| | | |
| | | |
| Starts at $15 per month/per agent | Starts at $19 per agent/per month | Free plan. Paid plans start at $6.67/month per user |
| | | |
Great for Small Businesses
Starts at $15 per month/per agent
Best for Medium Businesses
Starts at $19 per agent/per month
Best for Startups
Free plan. Paid plans start at $6.67/month per user

What is help desk software?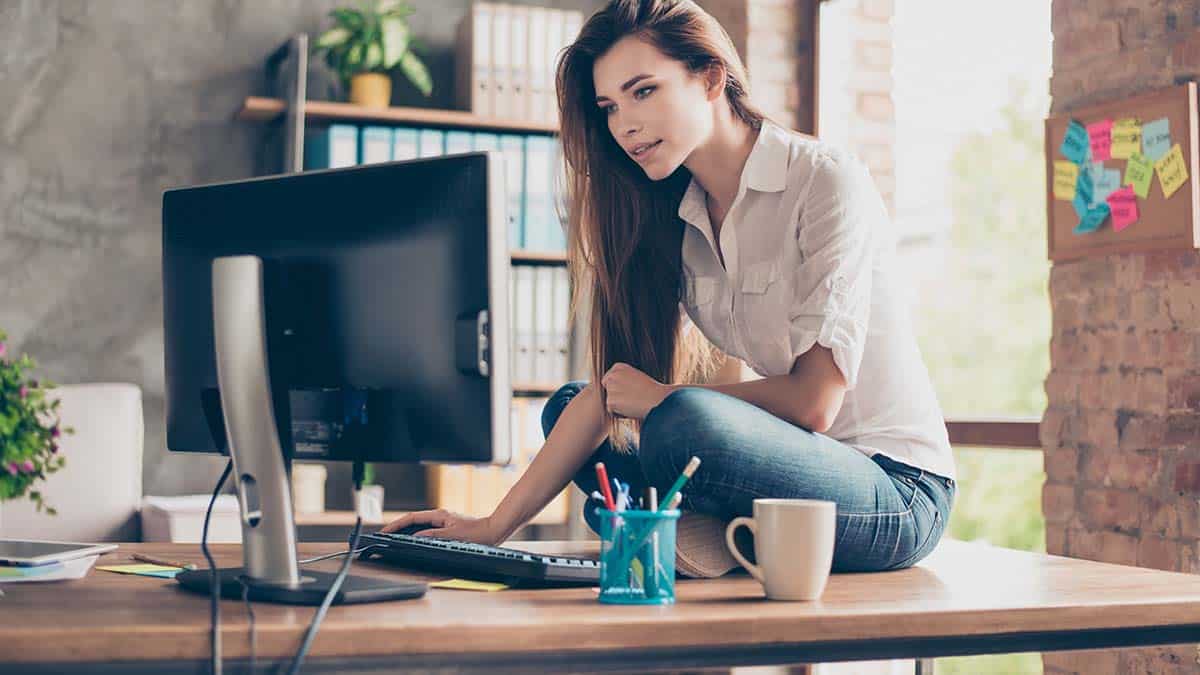 Help desk software helps you stay on top of service requests from customers and team members. Keeping all these requests in one place makes it easy to see what needs attention and who is working on what. This makes it simpler to provide great customer service and keep everyone happy.
Although help desks typically come with a few different tools- such as a shared inbox, knowledge base, and live chat solution- not all have each.
A help desk solution is an excellent method to enhance your customer experience because it combines all your client support interactions into one omnichannel tool.
Some businesses try to manage their support efforts by email and ultimately fail. An email wasn't designed as a support tool. It has no mechanism to correlate similar issues, assign tasks, or report upon resolution times.
You want to start a great customer support ticketing system to ensure customer happiness.
Our Recommendations for the Best Help Desk Software
Here are some help desk software vendors and tools worthy of your attention and evaluation.

Essential Features to Consider When Choosing Help Desk Software
With all of this in mind, help desk systems are diverse and vary greatly. When picking the appropriate help desk software for your customer care team, you should know a few key characteristics and concerns.
Free Trial
Help desk software is a serious commitment. The good news is that there are plenty of good options. Finding help desk software with the right features and price models for your business is the problem. A free trial gives you time to evaluate the software, so you're sure when you place your order that you're getting the best help desk software for your business operations.
Ease of ticketing
Tickets enable you to track customer communications and ensure that nothing falls through the cracks. Help desk software should make it easy for agents to create, modify, and close tickets and store past tickets so they can be easily resurfaced later.
How do you receive tickets?
Help desk support is all about communication. Consider the different methods that your help desk software allows your customers to submit and monitor their tickets. – chat, email, a web portal, telephone, or even social media are possibilities.
Make sure the software you select has integrations for connecting a multi-channel system.
Self-service portal
A self-service portal can help your customers resolve issues without requiring support staff to help. That reduces the time to resolution for the customer and lowers your overall operational costs for the help desk.
A knowledge base software feature can be great for offering guidance on common customer issues. Allowing users to search for common problems on your help desk platform can improve the customer experience by immediately resolving customer queries.
A customer portal also offers a place for customers to submit tickets and respond to questions from the support team. Providing a view into the progress of a ticket also helps customer satisfaction because they don't feel left out of the process.
Application integrations
A help desk tool doesn't operate in a vacuum. It needs to integrate with other tools, such as:
A customer relationship management tool
Project management tools
Knowledge base tools
Phone systems
Asset management systems
Social media and commutation platforms
You may not need all of these integration points if you have a small business. It's a good idea to identify what tools you use in your customer support processes and determine if the software you're considering provides multi-channel support options and key features you need can work with your existing customer service software.
Service Level Agreement (SLA) support
A service level agreement is a contract that outlines the expectations for service response and resolution times.
Some help desk software includes features to help you manage SLAs, such as:
Ticket Escalation: Automatically escalate tickets that are not resolved within the specified time frame.
SLA Management Reporting: Generating reports that show how well you're meeting your SLAs.
Not every business needs SLA support on their ticket management system, but it's a common concern that a customer service help desk system should support.
That's because 90% of consumers want an immediate response when they need answers or help. To them, an immediate response is under 10 minutes.
Even if you don't have a contractual agreement, using a service level agreement for your help desk lets you know if you're providing outstanding customer support or could respond better to customer queries.
Knowledge management
It's hard to say which is more important, a ticketing system or a knowledge base. Why not use both in your help desk solution?
The best help desk tool will allow for simple integration with knowledge modules that handle queries for particular issues. You can do the same by allowing customer interactions with a knowledge base.
Some customer support teams provide internal and external knowledge base systems to separate confidential information from self-service portals.
Workflow Automation
A good ticketing system allows you to assign tickets automatically, provide responses, or trigger them manually.
A manual workflow occurs when someone on the customer service team initiates an action to do something like
Add Response
Assign Agent
Add Internal Note
Close Ticket
Add Tag(s)
Remove Tag(s)
Automated workflow operates on specific ticket events.
You first create a trigger or condition that must be met. When that happens, the workflow performs tasks.
For example, the trigger event may be the creation of a ticket where the ticket title includes a word or phrase, like "refund."
You could use that event to assign the ticket to the customer service teams that handle refunds, add a response, or an internal note. You could even close the ticket.
Why would you want to close the ticket if it was just created?
In my case, I have backup operations that send emails to an address that also creates tickets. Since I don't need to resolve these tickets, I use workflow automation to close them immediately.
On-premise help desk or SaaS help desk
Does your help desk platform allow you to host all the tools on-premise or on your servers, or does it use a SaaS platform to host the help desk tools?
Some vendors provide either solution.
Why would you want to use an on-premise help desk system? You may have concerns about the privacy of your customer data on an external server that you don't control. If you deal with GDPR issues, there may be privacy issues to consider.
The best help desk software gives you a choice, but many try to persuade you to use their SaaS option.
Asset management
Do you need to manage computers, printers, and other devices used by your business or customers? Asset management is a key feature of some customer service help desk platforms.
Not all businesses need to track assets, but if you do, make sure the solution you choose includes this feature or has an add-on that supports it.
You can track asset location, serial numbers, who it's assigned to, and also warranty and other lifecycle issues.
Project Management
Help desk solutions often trigger development work. That's why you want information in your ticket management system integrated with a project management tool.
Not only does this combination avoid information loss, but it also closes the loop between developers and customers.
Sometimes customer interactions happen when the issue requires development work outside the customer service agent's control. To deliver great customer service experience, you need to keep the lines of communication open about the progress on the customer tickets.
Sometimes you can share that project information on a customer portal.
Mobile app support
Do you need to access your help desk tool outside your office environment? Many support agents work in the field, so it's important to consider mobile apps that allow you to perform customer service tasks or access a knowledge base while on the go.
Most vendors that provide mobile apps include versions for iOS and Android operating systems. Check to see if feature limitations on the mobile app may concern your support team.
Free Help Desk Software
Is there such a thing as free help desk software?
There are some free solutions that you can use for your business. But you need to consider the cost of your time to set up and maintain the system, and whether it will provide all the features you need to support your customers effectively.
The best help desk software is not always the most expensive. But it's important to consider all the factors before making a decision.
Some of the best helpdesk software vendors listed here also provide free plans, and may include a free trial. Make sure you understand that a free trial has a time limit. If you're looking for free help desk software, you need to know that it will continue to remain free.
Most free help desk software has limitations and may have an option to upgrade to a paid plan when you're ready or need more advanced features.
Help Desk Software for Small Businesses
A small business may be anything from one to 500 employees. That's a pretty big gap when it comes to help desk software. The person working alone doesn't need everything that small businesses with hundreds of employees need.
That's why the selection process for the best help desk software is so unique to your business.
It's unlikely that someone who works alone needs to worry about asset management, project management, or even SLA reporting.
On the other hand, the same person could benefit from automation, a knowledge base, and even a mobile app.
Conclusion: Pick the Best Help Desk Software
The best help desk software can help your business manage customer interactions and solve problems. When evaluating different platforms, you should consider key features such as application integration, knowledge base systems, a customer support portal, and whether the platform is on-premise or SaaS.
Small businesses may need a different set of features than larger businesses, so it's essential to tailor your evaluation to your specific needs.