Succeed Building a Membership Website on WordPress
Building a membership website on WordPress may be complicated. While building a standard site is quite easy, but building a membership site requires additional work and planning. It's no secret that building a membership can be challenging, but it becomes easier with the right building blocks.
A membership website is a powerful tool for marketers because it can keep website visitors interested in the content they publish. However, building a website with great content is not enough.
You need to provide your visitors with a platform with the services and performance necessary to handle multiple users simultaneously.
When building a membership, you must consider the site structure carefully before even building the actual site. There are various membership options available – free or premium.
You can also limit access based on content, period, or country. There is no such thing as building the perfect site – you can always optimize it further.
Integrations are important. You must ensure that your membership site works with payment systems and email services and supports online courses. Think about creating a community aspect where you have members-only content and members interact and discuss things with each other.
Building a membership takes time and patience and is not an easy job. However, building a successful website can still be done with the right resources. That's why building blocks play an important role when building any kind of website – they help you save time (and money).
When building a membership site, you need to have building blocks that are reliable, flexible, and high-quality.
The Technical Aspects of Building a Membership Website on WordPress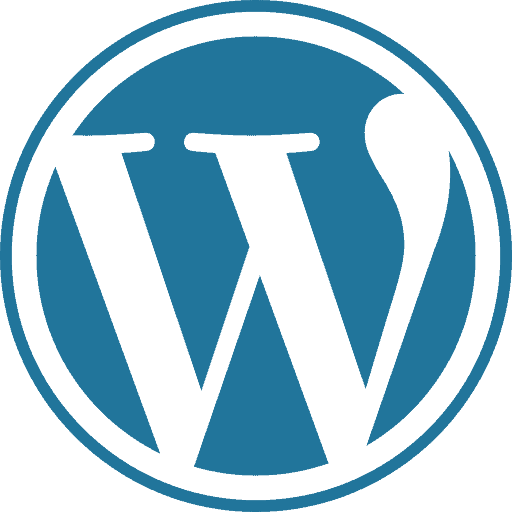 Creating a WordPress membership website involves a few different tools and technologies. Many new online entrepreneurs are confident with their knowledge to share and how to engage with their members.
However, the idea of technology intimidates them. Don't worry. Membership websites have a lot of components, but plenty of people learned how to create a membership website on WordPress.
That's understandable. Most people don't start a membership site about technology. Instead, they want a membership site about photography, for youth pastors, for teachers who need lesson plans, for paint store owners, or any myriad of topics that appeal to a specific audience.
I wanted to create this article to speak to the potential membership site owners and let them know some of the issues to consider.
WordPress isn't the only way to create a membership website, but having a WordPress membership site offers the most flexibility and the lowest cost of entry for a fully functional membership website.
Millions of people learned how to use WordPress for their business. There's no reason you can build your WordPress membership site, too.
Why Use WordPress?
When creating a membership site, using WordPress is the best option. WordPress is not only reliable but also flexible and powerful. There are many themes available that can be used to build either free or premium membership sites.
If building a membership site alone sounds like too much work, you can hire someone on a service like Fiverr or other sites to do it for you at an affordable price.
WordPress powers 39% of the websites on the Internet, with over 64 million sites. That tells you that WordPress is not only a reliable and flexible web platform but that a LOT of people figured out how to use it and there's plenty of support to help if you get stuck.
One thing you learn quickly when building a website for a business is that integration is critical. WordPress excels at integrating different plugins and services into a professional website.
Internal linking is another critical issue for your site. Internal linking can help your users find related resources and benefit search engine discovery of your public posts and pages.
WordPress Alternatives
There are other choices if WordPress isn't what you want to use. I recommend Searchie as a platform for building hubs (websites) and hosting videos. It's an amazing tool.
Here are a couple of articles you may enjoy.
Searchie: The BEST Video Hosting Platform for Entrepreneurs
Searchie Review: BEST Way to Sell Digital Content
Register your Domain Name
Whether you use WordPress or another service, you want a custom domain name. There are plenty of places for domain registration:
There are many others, so shop around to get the best price. I'd recommend avoiding registering for a free domain with a web hosting company, as they may have a restriction that only allows you to use that domain with a plan on their service. That could be a problem when you want to move to another host later on in your business.
When creating a membership, consider how your domain name fits your online presence. You may have a domain dedicated to your membership site, or perhaps you use a subdomain for an existing website that you operate.
Something like my.domain.com can work. You may also decide to host your membership plan on the same domain as your public content and just add membership functionality. It can work, but it may also add issues down the road.
Think about your membership plan and where your domain name fits into the big picture of your branding and customer service.
Select a Good WordPress Host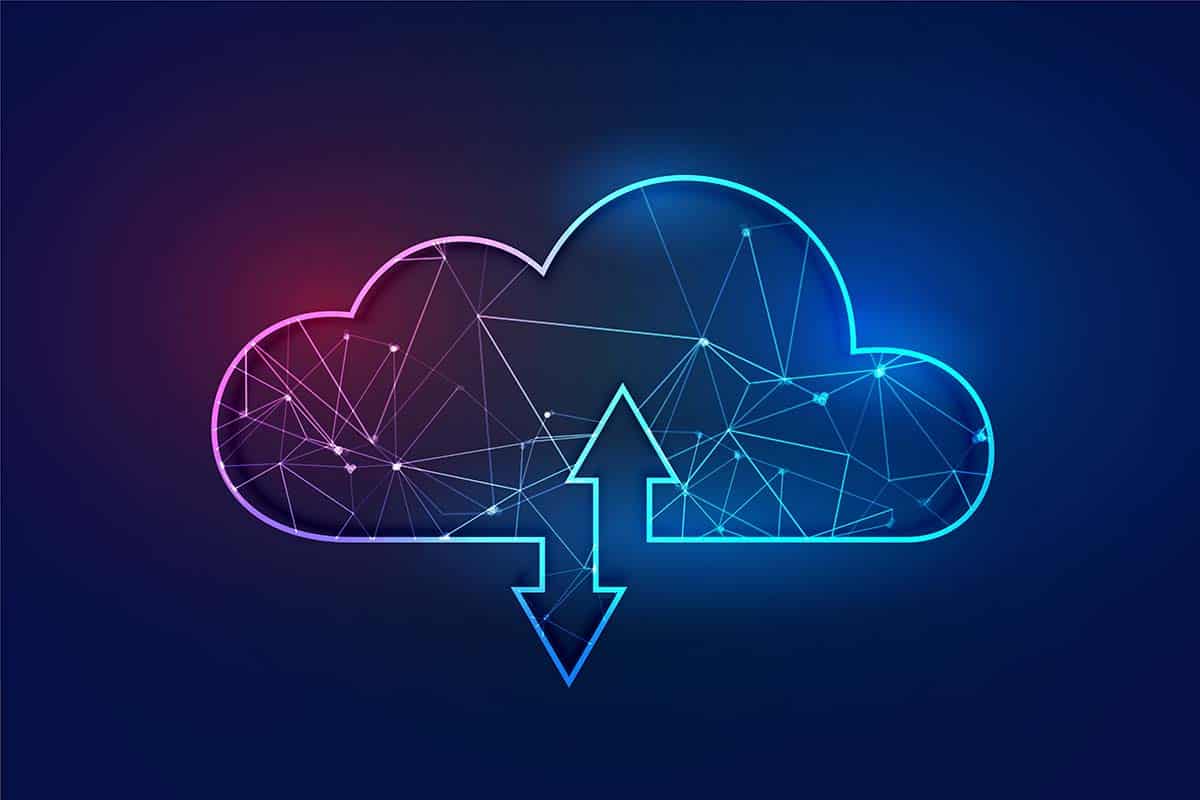 A membership site is an interactive site that supports many simultaneous users. That requires more power than the usual shared hosting or managed WordPress hosts can provide. Selecting the wrong web hosting account can sink your business before it starts.
Those services are great if you have a blog or publication site. Still, they don't offer enough resources to power an interactive site for a membership platform, online courses, or coaching services.
The criteria you need to consider for a host include:
WordPress performance starts with RAM and CPU resources. The more, the better. Look for at least 2 GB of RAM and 1 dedicated CPU core. 2 dedicated cores, or more, are better.
Shared hosting limits your RAM and never assigns a CPU core for your own use. Instead, all of the websites on the same host share resources. If some other site consumes a lot of resources, your site will suffer.
You want dedicated resources. Look for a Virtual Private Server (VPS). It's the best value for price and performance for your membership website.
I use and recommend Cloudways. Check out my review of Cloudways to see why I like it and which configuration I recommend.
BEST WordPress Hosting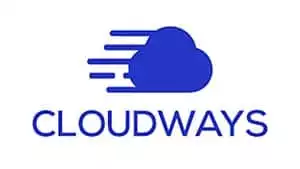 Cloudways
Cloudways makes it easy to find the best-performing web hosting providers so you can get the best performance for your website. They offer friendly support, speedy performance, and enterprise-grade security to give you the best web hosting experience possible. And with New Relic server monitoring and metrics, you can keep an eye on your site 24/7.
You choose which data center is right for your server, and you can always scale up as your site grows.
Sign up today and see how Cloudways can help you create a high-performance website for less than many shared hosting providers.
Pros:
FAST Performance

Reliable hosting with excellent uptime

Inexpensive compared to other hosts

More server resources than managed WordPress hosting

Scalable so you can add more resources

No long term contracts
Cons:
Limited trial period

Complex setup for new users

Custom (non-standard) user interface

They don't sell domains
Buy Now
Read Our Review
We earn a commission if you make a purchase, at no additional cost to you.

Choose a WordPress Theme
Selecting a theme for your membership website is slightly different from other WordPress uses. You need something supporting group discussion, courses, GDPR compliance, resource libraries, and integration with membership plugins.
You need to decide if your membership platform needs to be closed off for members only, or if you need a blend of public and restricted access portions of the same site. Either model can work, and each method has pros and cons.
Non-members may be attracted to blog posts, and you can attract them to your paid membership by teasing exclusive content, community forums, or members-only area. Gated content with exclusive resources for members only creates a fear of missing out, which may entice new members to join.
I recommend the BuddyBoss theme and platform to create a membership. It provides all of the resources I mentioned and was specifically designed for membership functionality. It integrates with dozens of other useful resources for a membership platform. They even have a companion mobile app service in case your members need access on the go.
BEST for Communities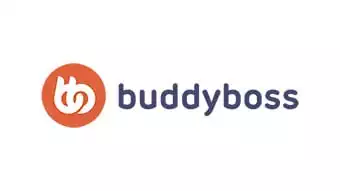 BuddyBoss
BuddyBoss is a great option for membership sites and courses.
It comes with customizable elements for groups, discussion forums, and more. Plus, it integrates well with membership plugins like Wishlist Member or learning management tools to implement courses.
And if you need a mobile app for your site, BuddyBoss has you covered there, too, with its app development service for your WordPress site.
Buy Now
We earn a commission if you make a purchase, at no additional cost to you.

You can use the base version of the BuddyBoss platform for free with any theme, but the best result comes from buying the BuddyBoss theme and perhaps the BuddyBoss Pro platform if you need the additional services it provides.
Choose a Membership Plugin
The heart of a membership site comes down to a few features:
There are differences between protection and access. Imagine a building with a bunch of doors and windows. Protection is about locking those doors, windows, and potential points of entry.
Access is about determining who may pass through those protected points of entry. Some people have keys to everything, others may only have keys to access specific areas.
Protection keeps your gated content out of the view of non-members. Access allows members only to access the content applicable for their membership levels.
Membership levels are how you create members-only content for a specific group on your membership site.
Your membership software should allow you to create unlimited membership levels. You can assign these levels to courses, groups, specific types of content, or any combination of reasons. The reason to look for unlimited membership levels is that a user may have multiple membership levels.
On one of my sites, I use a different membership level for each course a person can purchase. If I couldn't create multiple membership levels, I'd have to find another way to manage online payments per course.
That would defeat the intent of using a membership model to have different courses, essentially a membership subscription for each course.
I use Wishlist Member on my membership sites. Check out my review of Wishlist Member.
BEST Membership Plugin for WordPress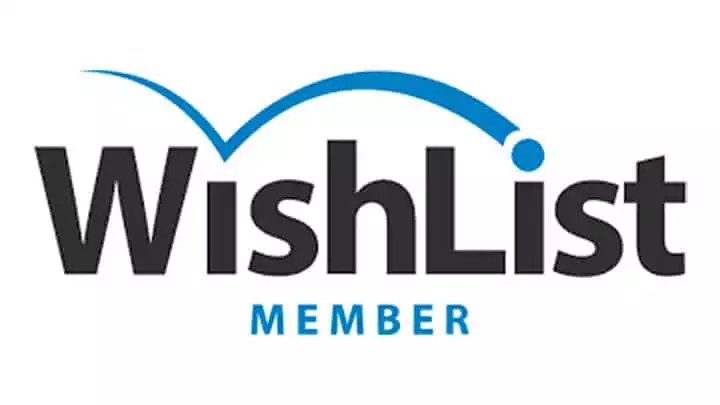 Wishlist Member
Do you want to create a membership site but don't know where to start? Wishlist Member is the perfect solution! With Wishlist Member, you can easily create and manage your membership site without programming knowledge.
Wishlist Member integrates with many other services to provide a complete membership experience for your users. With Wishlist Member, you can offer your members exclusive content, forums, courses, and more.
Sign up for Wishlist Member today and get started on creating the membership site of your dreams!
Pros:
Integrates with many services & plugins

Rock-solid protection of your content

One of the top-tier membership plugins

30-day moneyback guarantee

Great documentation, video tutorials

Unlimited membership levels

Works great for memberships, courses, or coaching sites

Great integration with other plugins and services

Flexible options to protect and provide access

Pay per Post is an industry-leading feature

The content Control feature is outstanding!
Cons:
Self-hosted membership requires more service resources

Canceling or pausing a membership does not stop recurring payment with providers

Menu options aren't as intuitive as I'd like
Start MY Membership
Our Review
We earn a commission if you make a purchase, at no additional cost to you.

Choose a Payment Gateway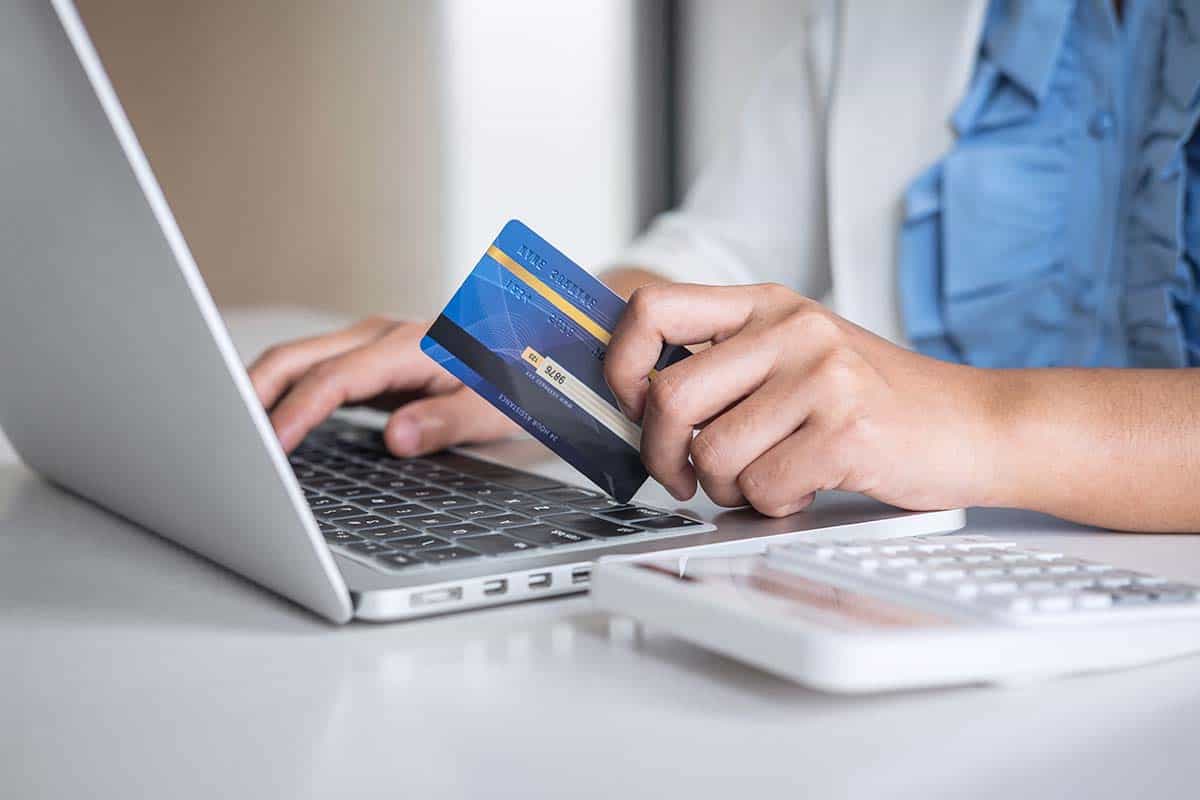 Some WordPress membership plugins include their own payment gateway. Others integrate with dedicated payment systems.
I recommend using integration with existing payment gateways, like ThriveCart or WooCommerce. The reason is that you may want to use your payment system for other services than your membership. Perhaps you sell digital downloads, but don't want to use your membership plugin to handle it.
Well, your payment gateway integrated with your membership plugin doesn't help you in that situation. Maybe you sell other paid services that aren't related to your membership.
Do you want to have more than one payment gateway, or do you want to work with a best-of-breed service that integrates with all the components of your WordPress site?
That's why we recommend using integration with another service, like ThriveCart or WooCommerce. For Suburbia Press, we recommend ThriveCart due to its capabilities to provide bump orders, upsell or down-sell opportunities, and its course platform.
Another benefit of using ThriveCart compared to WooCommerce is that your sales keep working even if your site goes down for some unexpected reason. Also, having the cart on a service reduces the load on your server.
BEST Shopping Cart Service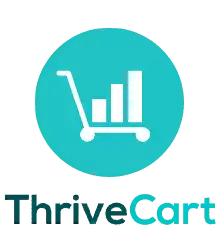 ThriveCart
ThriveCart is the easiest funnel builder and sales cart service I've found. It operates on a robust platform, so you don't need to dedicate your WordPress server resources to keep it going. It also has a course platform included with the cart service.
As a Lifetime Deal, you pay once ad use it forever.
ThriveCart is packed with features to help you succeed online. With an easy-to-use interface, you'll be able to create beautiful carts optimized for conversion. Plus, integrations with major payment processors make it easy to start selling immediately.
Pros:
Lifetime Deal - One Payment

Funnel system is easy to use

Rock-solid uptime

Very secure

Works with many payment gateways

Integrates with many other SaaS platforms for courses, email, or memberships

Included course platform

Friendly customer support
Cons:
Upsell for additional features
Buy Now Before the Lifetime Offer Expires
We earn a commission if you make a purchase, at no additional cost to you.

Choose an Email Service Platform

Email marketing is the economic engine of your online business. The more people on your email list amount to an audience that knows you, likes you, and trusts you. So when it's time to announce your new membership, that's a great marketing service.
However, you also want a membership site that can send email broadcasts to active members, because some of your audience may have unsubscribed to your weekly email marketing messages.
You still need a way to communicate with them, and you also want to market to members who stay subscribed.
Make sure your membership site integrates with your marketing email service while also maintaining the ability to send system broadcasts to members who need to know of changes or events affecting their membership.
A good membership site allows you to service your members, but also respects their decisions about marketing messages. That's one of the advantages of having your own site, rather than building on a SaaS platform.
My recommendation for a WordPress email service platform is FluentCRM (check out my review of FluentCRM). It's a full-featured email service that costs a fraction of the price you pay for SaaS services. It's the most cost-effective email system I've found.
SAVE 20% with Discount Code BEEM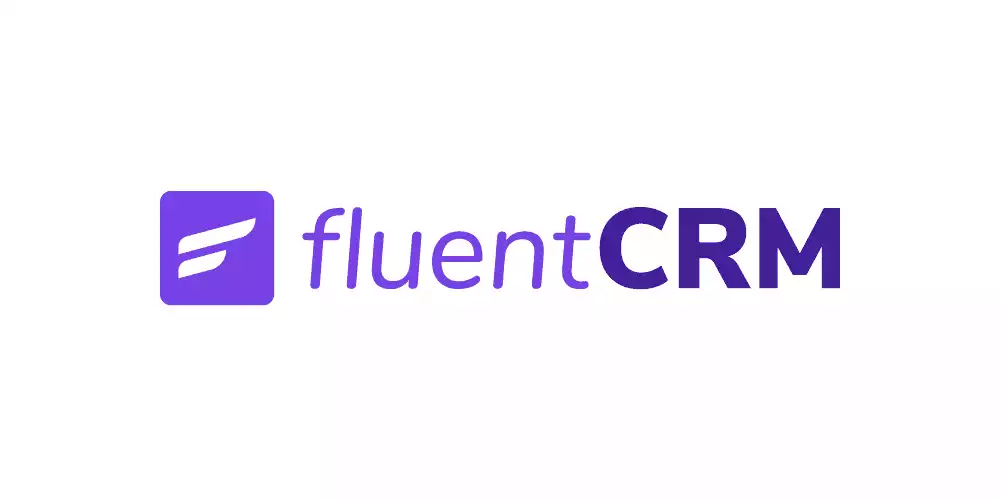 FluentCRM
FluentCRM is a powerful WordPress plugin that allows you to create a fully functional CRM. You can connect it with services like AWS Simple Email Service, MailGun, or others to send email campaigns.
With FluentCRM, you only pay for the email you send, making it a cost-effective email marketing solution. In addition, FluentCRM integrates with eCommerce solutions and other software to keep track of your subscriber's purchases and progress in learning systems like LearnDash.
It's the best WordPress-based CRM on the market.
SAVE 20% with Discount Code BEEM
Email deliverability: Depends upon choice of email service integration
Pros:
Low cost of operation

Many integrations with other tools and services

Continuous updates enhance the product

FREE version available (no Pro features)

Easy segmentation with Tags and Lists

Plenty of automation possibilities and easy to create

Inbound and Outbound webhooks for integration

FluentConnect plugin (free) to integrate with ThriveCart
Cons:
No mobile app to use FluentCRM

No templates for emails or landing pages

No automation templates
Buy Now
Read Our Review
We earn a commission if you make a purchase, at no additional cost to you.

Choose a Learning Management System for Online Courses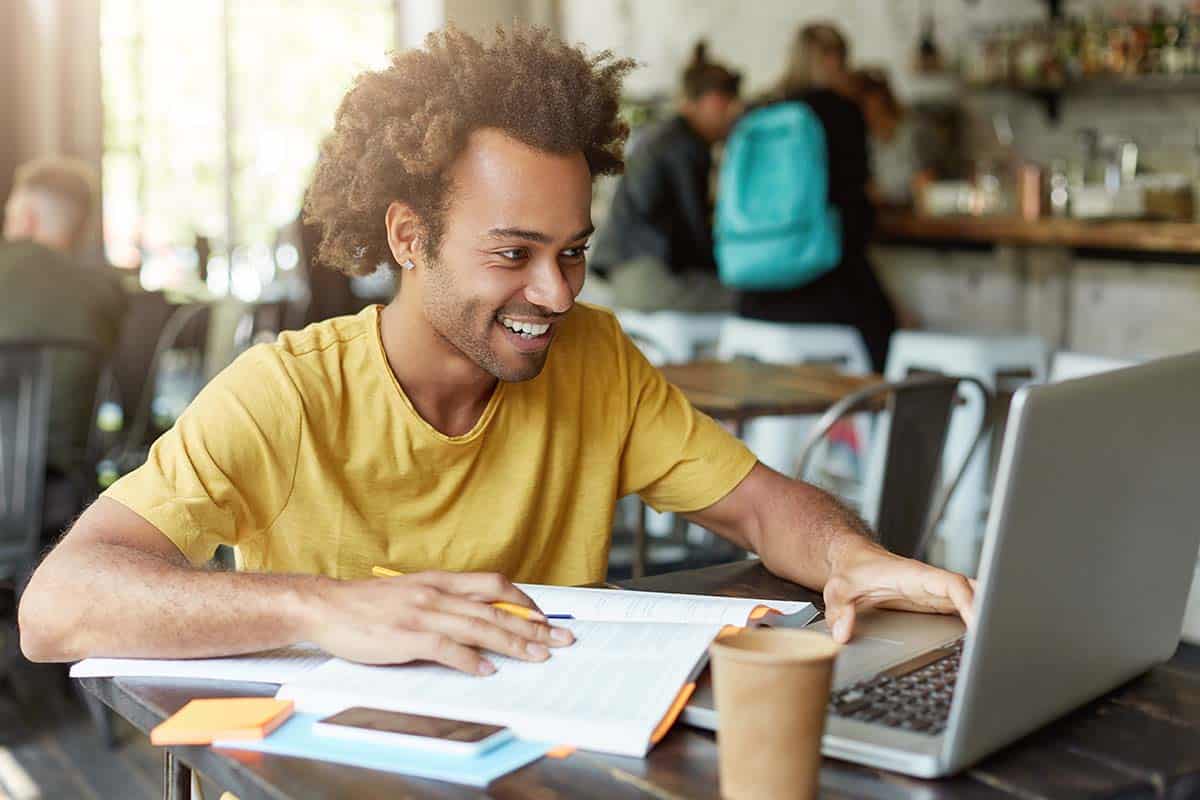 Courses are one of the most common membership features. It's important to ensure your membership model has a way to deliver lessons and training services around the core of your members-only content.
There are several good learning management systems available for use on the WordPress platform. LearnDash is likely the most popular.
You can have an amazing membership without courses, but being able to deliver education works best with an LMS like LearnDash.
Again, you'll look for an LMS integration with your membership plugin. This also introduces a new issue to consider.
You need to match integrations among more than one plugin. For example, you need a membership plugin that works with different systems we mentioned, like email and learning. However, it also helps if your LMS integrates with your email system and your membership plugin. Try to find a WordPress plugin that matches as many of the same integrations as other plugins or services.
BEST WordPress LMS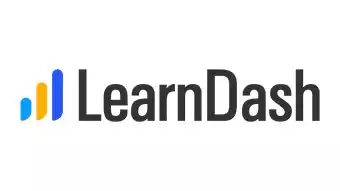 LearnDash
Whether you're looking to create an online course for customers or employees, LearnDash is the perfect solution.
The WordPress plugin makes it easy to create custom courses, complete with lessons, quizzes, and other features. Plus, its integration with popular WordPress themes ensures that your course looks great.
And because it protects your content, you can be sure that only those who have paid for access will be able to see it.
Get started with LearnDash today and see how easy it is to create beautiful, engaging courses.
Buy Now
We earn a commission if you make a purchase, at no additional cost to you.

Evaluate the Member Management Tools
If you want to create a membership website, you need a way to monitor and manage members so you can serve their needs.
Every membership website has member churn. In other words, people are a member for a limited time and they will eventually leave. You also need to create new membership subscriptions to replace those who eventually leave.
That process of churn requires attention. The number of active members, plus the payment plan for your membership offering, determine your monthly recurring revenue. It's better to have more coming into your membership website than leaving it to help increase monthly recurring revenue.
So that means keeping an eye on stats and services.
If you have to manually approve members, you need a dashboard view that shows you how many potential customers are waiting for you to take action.
Similarly, you may require email confirmation. Those who are still pending confirmation may need a reminder or some help to get them on board.
You should also see members who are about to have their subscription expire. A few messages to remind them or engage with them about your membership features can keep them enrolled.
You can automate some of these messages with just a few clicks and some well-crafted email messages as they approach the end of their subscription.
Keep an eye on those who cancel their membership. Perhaps you can't recover them, but you can send a follow-up email asking for the most important reason why they canceled. That information can help you tweak your membership website to prevent future cancelations.
Creating a place for member profiles allows them to share more information with you and other members on your site. If you create a membership site, you may want to involve an aspect of the community to encourage return visits to your membership website where they can engage in personal and meaningful conversations with one another.
Registration and Login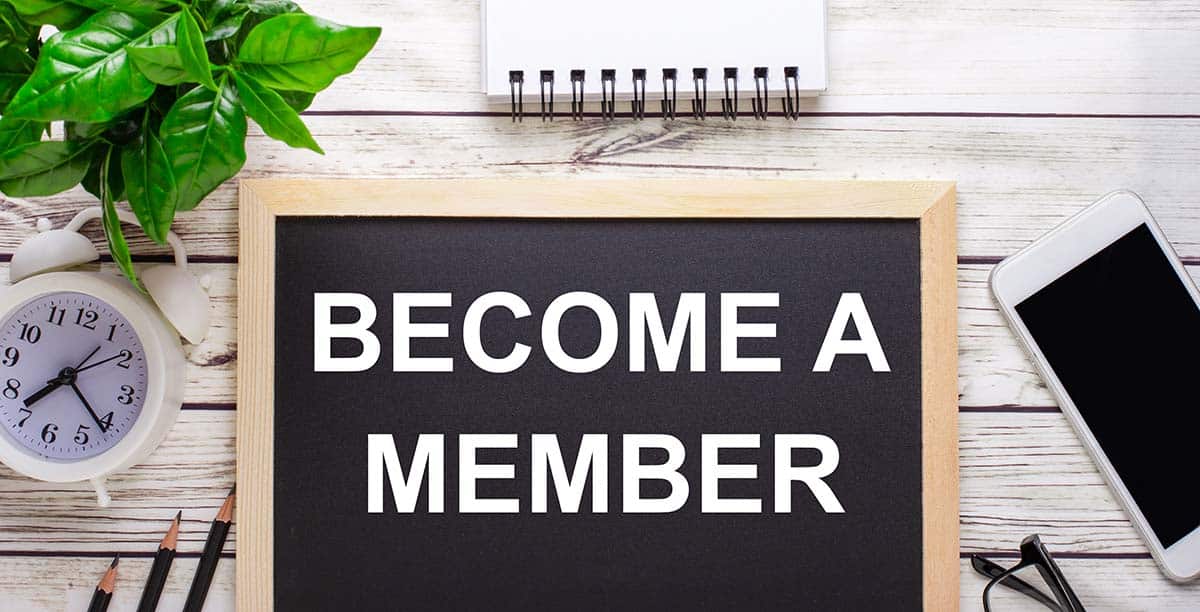 How do people get into your membership website? You need to provide a method for them to register for initial entry and log in later on during their subscription period to access the members-only content.
The member's journey starts with a pricing page. You need to build landing pages to entice your potential members, let them know their pricing options, and offer them a place to register with one of your membership options.
Your WordPress membership plugin should have options to create both a registration form and a login page. However, you may also want the option to bypass those services if you use another kind of registration or login for your WordPress membership.
For example, I use ThriveCart, my payment system, to handle registration. Not only does it handle paid registrations, but I also have a free registration on one site where people sign up to get a free PDF and access a community on my BuddyBoss theme.
After registration, BuddyBoss controls the login page rather than relying upon the page created by my WordPress plugin, Wishlist Member.
When you build a membership, remember that there's often more than one way to achieve the same objective. That's why integrations are important when choosing your WordPress membership plugin.
Another thing to consider is event registration. You may have events within your member, ranging from Zoom calls to webinars to conferences. Make sure you consider the potential for these events and ensure you can register your webinars and other meetings on your membership site directly, rather than having to visit an external page.
Your Membership Site Needs to Serve Your Audience
One of the best reasons to use WordPress to build your membership website is the wide variety of integrations you can use with it. You can find plugins for building registration pages, login pages for members, event registration, and more.
A WordPress membership website is the most flexible and configurable approach. You can steer clear of the limitations of other website builders that take a huge cut of your earning.
With a membership site on your own domain, you are in complete control. The decisions about payments, content protection, your membership plan, and the pricing page are all easy to implement or change as you need.
You own your domain and the platform you create. Other website builders just don't have the unlimited freedom you can find by building your own membership website.
Don't let technology scare you. Also, don't underestimate that you will have some challenges and frustration when creating a membership site. No business is perfect and flawless.
When you build a membership website, you're not alone. Many others have been through it before. The vendors of the products and components you choose will have service and support. You'll often find answers on their community pages.
Also, we plan to keep developing answers for how to create membership sites on Suburbia Press. Come back often and ask us when you need help.